It's time for the Autumn Winter collection Fashion shows in Altaroma, the third major events on the Italian Fashion scene with the Milan Fashion Week and Pitti Immagine in Florence. It is a calendar full of no less than 42 shows that are planned in the brand new location: Pratibus District, a restructured industrial space of 5000 square meters in the heart of the district of Prati and very close to the historical center of Rome.
Video Fashion show 2019 courtesy of Malo Spa
For Malo, the historic Florentine brand of precious and exclusive Cashmere Made in Italy, it is a return under the spotlight of the Italian Fashion scene. The brand was taken over by a trio composed of two Italian manufacturers Walter Maiocchi and Luigino Belloni, and Mario Stangoni. Malo begins a new milestone in its history. The brand relies on its artisanal know-how on cashmere and knitwear to expand the collection with new pieces for an even more refined and elegant contemporary silhouette. The DNA of the real Made in Italy, handmade, with rare and exclusive raw materials, is intact. Nancy Marchini, the brand's Marketing and Communications Director, presents us in backstage the collection and its accessories of hand-woven bags. On the frontrows we find the officials of Altaroma, in particular Simonetta Gianfelici Talent scout of Altaroma, as well as friends of the brand and international buyers. Glamorous and stylish personalities are present in frontrows. And of course the influencers of the new Italian fashion scene including Manos Samartsis or Faeze Mohammadi, the artist having signed the poster of this edition of Altaroma, came to cheer the return of Malo "in passerella" as they say in Italy.
A complimentary gift for your loyalty!
As a token of appreciation for your loyalty, 2GoodMedia partners with WhatRocks to offer complimentary crypto for you to donate to your charities of choice from the list of 200+ organisations across the world.
Already a WhatRocks member?
Scan (or click from your mobile) the QR code below to collect your crypto rewards for good.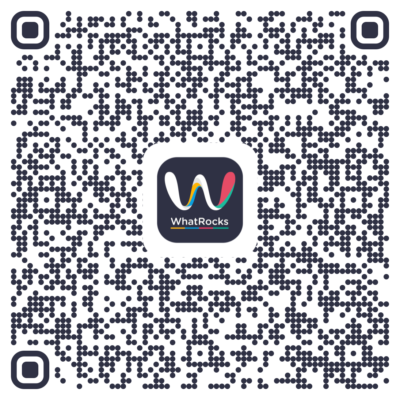 Not a WhatRocks member yet?
Click here to open your free WhatRocks account