Today my guest on the Podcast is Bav Tailor, London-based founder of the eponymous brand of women's clothing and accessories, and more recently of Menswear and Genderless fashion. We talk about Fashion, Meditation and New Moon in this short interview that will allow you to discover a new vision of fashion, more spiritual and conscious.
2Goodmedia, podcast partner of Rome Fashion Week
2Goodmedia is invited as a New Digital Media based on multilingual podcast to follow during 4 days the Rome Fashion Week 2021 that takes place in Rome in the mythical film studios of Cinecittà.
My guest on the podcast at the Rome Fashion Week is Bav Tailor
Bav Tailor is an English brand, having chosen Italy to base an important part of its production. I met Bav Tailor at Rome Fashion Week where she presented her new collection and talked about her projects. Without forgetting her interest in meditation, from which she draws her life balance and her vision of a conscious fashion for the planet and for others.
Meditation and New Moon
I take you with this discussion into Bav Tailor's universe to talk Spirituality, New Moon, and discover that we share a common interest in the guru Sadhguru, followed by millions of followers around the world and author of Best sellers published in many languages.
Bav tells us today the story of her two grandfathers, renowned tailors in India…

Bav Tailor, Designer and Founder
Fashion for Bav is a project that goes far beyond simple clothing. Her project, as she tells 2Goodmedia, is to create a brand that is conscious of and committed to the planet and to people. Bav Tailor is a very active brand without borders, collaborating with artisans and designers from all over the world for their exceptional and unique know-how: in India, Turkey, Africa. Bav lives between London and Milan, and many pieces of her collections are Made in Italy. Bav tells us today the story of her two grandfathers, renowned tailors in India, especially for Menswear, a family sartorial tradition that guides and inspires her every day.
What is Conscious Fashion?
It seems to me from the discussions I had with Bav that we are far beyond what we call a sustainable brand in the fashion world. Bav prefers the term Consciousness to define her passionate and holistic universe around her collections. It also encompasses the search for innovative natural materials and collaborations with artisans. I particularly enjoy meeting Bav and having these enlightening discussions about a new vision of fashion, more spiritual and personal. You absolutely must listen to her to understand what I'm talking about.
Contacts
You can contact Bav Tailor on her Instagram account @Bavtailor or on the website of the brand.
Every day, new podcast interviews with the designers invited to the Altaroma showroom and/or registered in the fashion show calendar.
The interview on the 2goodmedia podcast is always in the guest's language, and transcribed in 3 languages, English, French, Italian on the 2goodmedia.com website with the portrait of my guest and the pictures of the fashion shows.
If you don't want to miss anything from Rome Fashion Week subscribe to 2goodmedia on your favorite podcast platform Itunes or Spotify and tell us what you liked the most!
If you liked this article you will surely like the interview conducted during Altaroma, the Rome Fashion Week with Edoardo Gallorini, Designer in Venice.
A complimentary gift for your loyalty
As a token of appreciation for your loyalty, 2GoodMedia partners with WhatRocks to offer complimentary crypto for you to donate to your charities of choice from the list of 200+ organizations across the world.
Already a WhatRocks member?
Scan (or click from your mobile) the QR code below to collect your crypto rewards for good.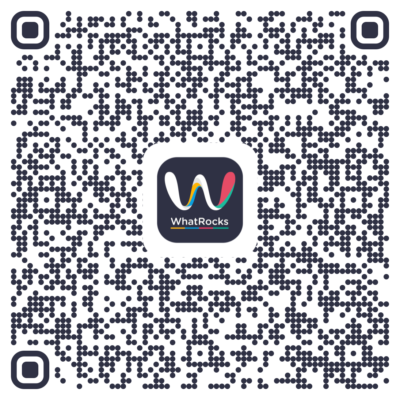 Not a WhatRocks member yet?
Click here to open your free WhatRocks account
Credits: photos and images courtesy of Bav Tailor, all rights reserved ; Podcast and article by 2Goodmedia, all rights reserved