Recycling and Upcycling through Storytelling to understand all the work behind a Sustainable Luxury Fashion Brand. This is the subject of our conversation on 2Goodmedia podcast with Italo Marseglia, a Roman Designer and Sustainable consultant, Founder of his namesake Luxury Fashion Brand. Small Luxury brands like Italo Marseglia, working on small quantities, are being truly innovative through the research on recycling the wastes of Natural raw materials like salmon skins to produce new Fabrics. Doing storytelling on the recycling and upcycling processes behind a sustainable Fashion cloth adds a value to the product which is much appreciated by the consumer. This podcast will illustrate how Small Brands distinguish themselves from Big Fashion names and can teach us a lot on the Sustainable Future in Fashion.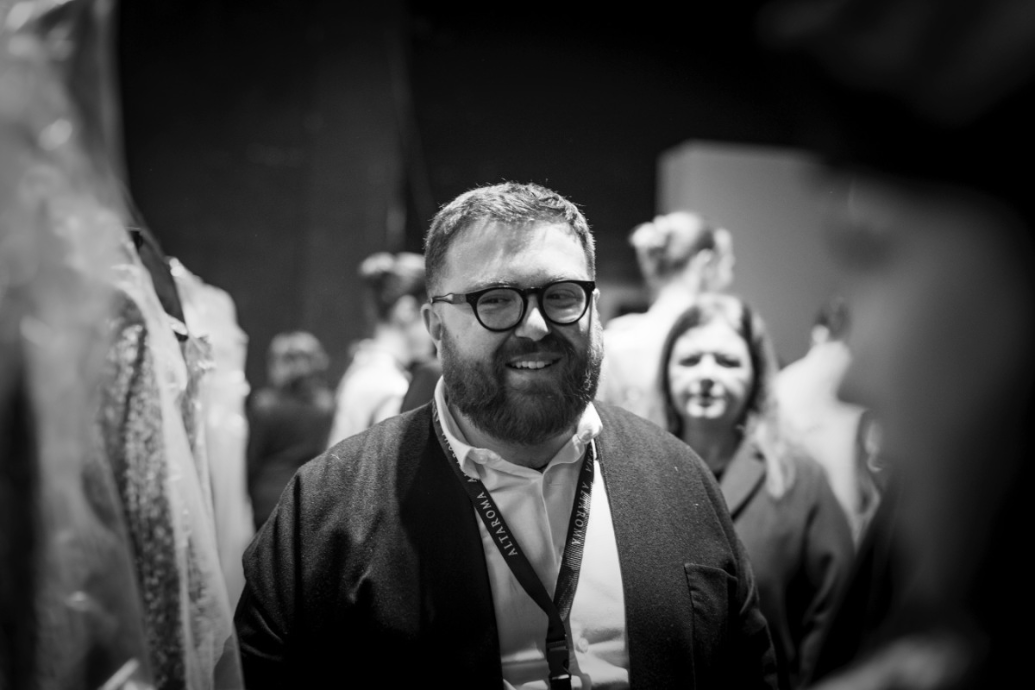 Who is Italo Marseglia ?
Italo Marseglia is an Italian Designer and Sustainable consultant, Founder of his namesake Luxury Fashion Brand based in Rome.
There is nothing such as a Sustainable Fashion but rather there are sustainable ways of doing Fashion.
Italo Marseglia is a notorious protagonist of Sustainable Fashion in Rome. Ex-student from the IED Fashion School in Rome, he has launched his own label of Luxury Fashion producing exclusively capsules collections based on Recycling and Upcycling approaches.
I learnt from my conversation with Italo Marseglia on Recycling and Upcycling that there is nothing such as a Sustainable Fashion but rather there are sustainable ways of doing Fashion.
His expertise on materials has led him to develop a consulting activity with the Special Projects Department of the IED Fashion School, working with GREENPEACE ITALY on sustainable projects.
Small brands are leading the way on Recycling
A unique expertise on sustainability
I realized speaking with Italo Marseglia, that Sustainable Emerging Brands producing in small quantities have a unique expertise on sustainability along the whole product lifecycle. They are the Artisans of Sustainability with an expert approach, which is almost impossible to reach for a Big name of Fashion Luxury.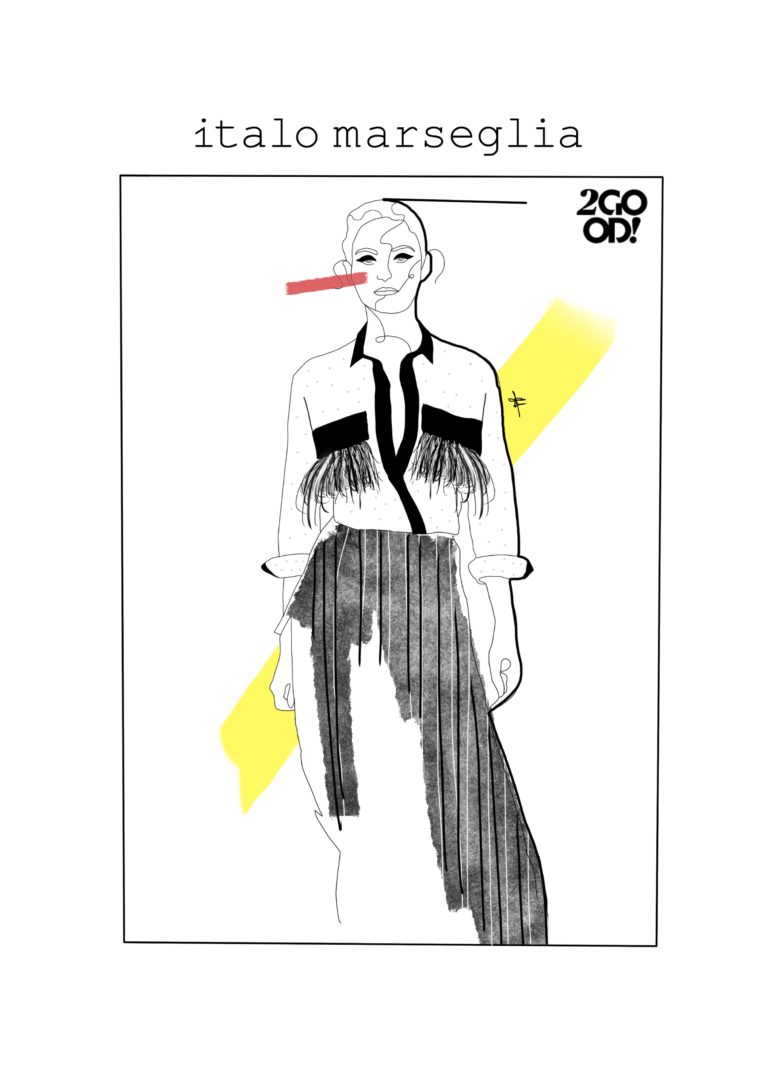 Small Brands like ITALO MARSEGLIA are also experimenting new processes and techniques to source natural raw materials and wastes obtained from Salmon skins, Banana, or Crocodile skins for instance.
Big Fashion Brands are often less innovative on sustainable fabrics and product innovation. Indeed, they are working on huge production numbers and complex supply chain issues. They need to reach a scalability in the sourcing of the raw materials and the production. These issues are often contrary to a custom made approach like the one explained by Italo Marseglia on recycling and upcycling through innovative fabrics and the reuse of wastes.
Research and techniques on creating new fabrics
Italo Marseglia explains in the podcast that small brands can innovate and produce their own sustainable fabrics. It requires to do research on raw materials, select and work with fabrics manufacturers to use those new materials.
There is a lot of experimentation to reach the results required in terms of quality, durability and softness. The objective is to have the minimum impact on the environment taking into account the whole product life cycle with an objective of circular economy when it is possible. And sometimes, it is necessary to renounce when the knowledge and the techniques are not ready.
Indeed, a widened upcycling approach starts from the research on Natural raw material wastes reused for producing innovative fabrics, with an eye on the sustainability of the whole product life cycle from the sourcing of the materials, the production, the distribution until its destruction.
Recycling and upcycling through Storytelling
This very complex process gives an additional intrinseque value to the Fashion clothes and it is important to do the storytelling and the education of the consumer on the challenges of running a Sustainable Fashion Label.
The difficulties of being sustainable
There are many obstacles and difficulties for innovative Fashion and Sustainable labels willing to reduce their impacts on the environment.
Sourcing and legal aspects on raw materials
Above all for those labels working with an approach on natural raw materials. Indeed as pioneers, there are due to experiment all steps from sourcing to production, with unprecedented legal or supply chain issues for the transportation of wastes for instance.
For Italo Marseglia who is a master in the Art of patchwork and reuses the pieces of laces from a Grande Maison like Sophie Hallette, there are legal issues to solve like : when is transferred the ownership of the waste material?
Or another example, the difficulty to import and transport exotic wastes such as crocodile or salmon wastes with all the regulatory issues regarding the upcycling in the Fashion Industry.
Especially when we are talking about creating Luxury and Sustainable Product for which the consumer has a high expectation on style, quality and durability. This podcast is very interesting because we are talking about an expertise on Luxury Fashion and Sustainable products, like the collections of Italo Marseglia.
The importance of Storytelling for the Recycling economy
That is why it is of major importance to explain through Recycling or Upcycling storytelling all the work behind the scenes for producing a Sustainable Fashion Product from the wastes of natural raw materials.
What you will learn in this podcast ?
Language of the podcast: ITALIAN. The interview is always in the original language of the interviewee to hear the direct voice of people that shape the Art and Fashion industry today.
The widened approach on recycling based on raw materials
Through our conversation podcast with Italo Marseglia, Designer and Sustainable Fashion Consultant, you will hear about Recycling and Upcycling in the Luxury Fashion Industry : from the product cycle approach to the research on materials, the relations with suppliers and fabrics manufacturers, and the importance of storytelling to understand the quality and timeless values behind a sustainable Luxury product.
The approach of Recycling of Italo Marseglia is very interesting as you will hear in our conversation because it is based on an experimental approach and research on raw materials used for the production of Luxury Fashion products.
I realized speaking with Italo Marseglia, that Sustainable Emerging Brands producing small quantities have a unique expertise on sustainability along the whole product lifecycle. They are the Artisans of Sustainability with an expert approach, which is almost impossible to reach for a Big name of Fashion Luxury. Small Brands are also experimenting new processes to source natural raw materials and become the producer of their own Natural and sustainable Fabrics obtained from salmon skins, banana wastes, or Crocodile skins wastes.
Italo Marseglia at Altaroma
This is a Special Podcast registered Live during ALTAROMA, the Rome Fashion Week.
ITALO MARSEGLIA is showing for the fifth consecutive year at Altaroma and is a well-known brand at the Rome is my Runway. The Showcase, a presentation organized after the runway, is the best moment to have a conversation with emerging designers. They show their collections Made in Italy to the Media and buyers.
ALTAROMA is the largest event in Italy dedicated to emerging Fashion designers, Italian or international, associated to the MADE IN ITALY. The 2 main projects of ALTAROMA are Showcase, to present the Emerging Designers latest collections to the Media and Buyers, and Who's on Next? co-organized between ALTAROMA and VOGUE ITALIA.
We have discussed also about all the difficulties of being a challenger on those sustainable Fashion issues for a small and young label like ITALO MARSEGLIA. Team work is essential to work on sourcing and production as Italo will explain in the audio.
Timeline
TIMELINE : In this podcast, you will learn from ITALO MARSEGLIA about his accomplishments in Sustainable Fashion for high luxury garments:
The know-how and approach of upcycling through innovative techniques using natural raw materials wastes
Eco Green Prints
The issues on raw material sourcing, supply chain management, Fabrics and Product manufacturing, and also legal aspects on the ownership of wastes.
The importance of Team work in the Recycling business
The importance of Storytelling
Now it's time to listen the direct Voice of Italo Marseglia in the Podcast. I hope you will be inspired and find it useful for your sustainable business. Let us know in comments!!
Contacts and credits
You can contact Italo Marseglia on his website http://italomarseglia.it or on his social accounts :
Instagram : @italomarseglia, Facebook, LinkedIn
A complimentary gift for your loyalty
As a token of appreciation for your loyalty, 2GoodMedia partners with WhatRocks to offer complimentary crypto for you to donate to your charities of choice from the list of 200+ organizations across the world.
Already a WhatRocks member?
Scan (or click from your mobile) the QR code below to collect your crypto rewards for good.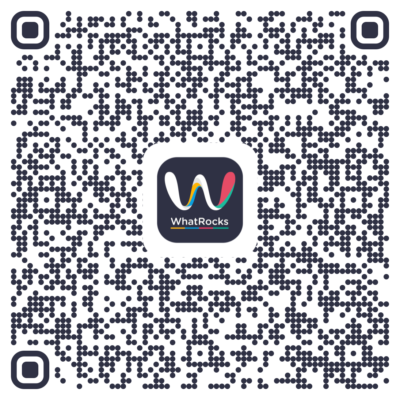 Not a WhatRocks member yet?
Click here to open your free WhatRocks account
Credits : Photos of the collection of ITALO MARSEGLIA Courtesy of Italo Marseglia, all rights reserved ; Fashion Illustrations Copyright by Gabriele Melodia ; Podcast and editorial by 2Goodmedia.
I am Delphine Souquet, the Founder of 2Goodmedia, visit me on https://2goodmedia.com and Instagram @2goodmedia to know more about all my projects and reportages with Creative entrepreneurs : Designers, Artists and Architects talking about their creative process and running a successful business.
If you liked this Podcast Conversation live at Rome Fashion Week don't miss our discussion with Bav Tailor a London based Conscious luxury label present at Altaroma.
If you want to help me promote the Podcast :🙏
Follow 2Goodmedia on your favorite podcast platform, Itunes, Spotify, Deezer, etc
Give 5 stars on iTunes, which is the best way to grow on the platform
Speak about us and forward the episode to a friend or a creative entrepreneur
2Goodmedia, https://2goodmedia.com the coolest click on the web. We produce cool contents (photos, videos and podcasts) for a pure entertainment experience. We talk about Fashion, Art, People, cool events in France and Italy. The mission of 2Goodmedia is to create a link between generations, cultures, countries, social classes without filters and with an inclusive vision of society. Transmit the values and passion for fashion or art. Passions that bring us together!