The experience of Gretel Zanotti is impressive and remarkable as she launched her own Label of Haute Couture when she was only 20 years old after she decided to quit a notorious Fashion school from Milan to start her personal project in the Real life with an artistic background. And she does it on her own way, communicating directly the experience and emotions to her community on Gretel Z. Blog. The moto of Gretel could be quoted "Don't put limits on Beauty" as her vision of inclusion and diversity is key to her approach. In the Podcast, you will hear the young founder telling the creation of her Couture Label step by step at a very young age, becoming a Creative Entrepreneur.
September, 24th 2020 | Rome, Italy
By Delphine Souquet
Who is Gretel Zanotti ?
Gretel Zanotti is a young Italian Entrepreneur, Stylist and Founder of her namesake Couture Label : GRETEL Z.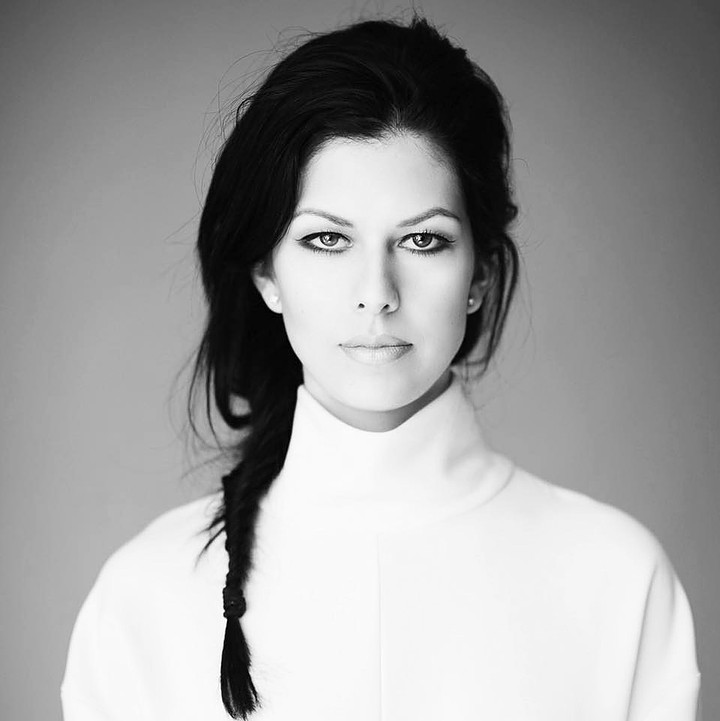 Gretel Zanotti is a young Italian Entrepreneur, Stylist and Founder of her namesake Couture Label : GRETEL Z.
Gretel has a strong Artistic academic background but no family in Fashion business. Yet she took her mother in the adventure as they are running the business together.
Who is Gretel Zanotti, Creative Entrepreneur ?
What is a creative Entrepreneur?
Today, independent Designers need to be also Entrepreneurs to run their own business. We call them Creative Entrepreneurs, as they are multi-skilled.
All projects of GRETEL Z. and details are curated personally by Gretel Zanotti. We start the conversation on the podcast with the example of her first Fragrance launch, VEVA Parfums, to illustrate her determination and approach to excellence.
GRETEL Z. is an emerging independent Couture label based in Milan, founded and designed by Gretel Zanotti.
This Podcast is registered Live during Altaroma, the Roman Fashion Week
A Podcast registered Live at Showcase Altaroma
This is a Special Podcast registered Live during Altaroma, the Fashion Week of Rome. The Showcase, organized after the runway, is the best moment to have a conversation with emerging designers. They show their collections Made in Italy to the Media and buyers.
Altaroma, which happens twice a year in Rome, is the most important Fashion event in Italy for launching emerging and independent Labels Made in Italy. "Showcase" and "Who's on Next?", a major project organized with Vogue Italia, are the two key initiatives.
The first Runway of GRETEL Z. at Altaroma
For the young Label GRETEL Z. Altaroma is the first Runway experience. The Fashion show happened just 2 days before our Podcast conversation. A great standalone show with 30 looks, which has been intensely prepared during the "pause" of the Covid-19 period as Gretel explains in the podcast.
A creative mind
Gretel has studied Art during five years before she decided to do a Fashion School in Milan. She quickly decided to quit after one year, disappointed by the academic approach, in order to create her own Fashion label in the real life. This is the creation of GRETEL Z.
Her artistic background and multiple skills are essential for her to do the curation of all creative aspects of her brand, among which :
The research on her collections, from sketches to product Design
The creation of a personalized Fragrance,
Selection of furnitures and design of a client experience in her Milan based Boutique
The entrepreneurial experience of Gretel Z.
One of her strengths is being multi-tasking and rapid in execution, a true inspired and creative mind from sketches to design but also willing to learn every entrepreneurial aspect of the business in order to keep the control.
As you will hear it in our talk, Gretel Zanotti has demonstrated over the last six years a true entrepreneurial spirit, after experiencing first difficulties and mistakes on the running of the business.
The key lesson learnt over the first years of existence of her label, is to do continuous learning as an entrepreneur in order to improve your skills and keep the control over your Brand rather than outsourcing and delegating the control of key functions.
Even though as an entrepreneur, it can be essential to find a reliable and independent coach as a strategic and business guide.
What is the story of the Brand GRETEL Z.
In this podcast, you will learn from Gretel Zanotti about how to sequently launch all the projects to establish a Brand both as a creative and an entrepreneur.
Her label has grown rapidly and efficiently in the last five years through the following steps :
Select some of the best suppliers of the Made in Italy for her collections, Fragrances laboratories in the South of France, etc
Open her first Retail boutique in the world renowned "Quadrilatero della Moda" of Milan with a continuous attention to details and client experience
Present her collections in 2 selected Showrooms, Via Montenapoleone in Milan and in America
Build an E-commerce based on a Community management spirit, sharing success stories, personal vision of the Fashion industry, namely her testimonial on Black Lives Matter experienced in the castings of the models
Run the project of creating her own Fragrance, from the essences to curating every aspects of the packaging and marketing
And last but not least, her attraction and use of Social Media (Facebook for her Community Blog, Instagram and Youtube) a great opportunity for the Digital growth of the E commerce of GRETEL Z. https://www.gretelz.com/
Listen to our conversation with Gretel Zanotti podcast about Creative Entrepreneurs
Now it's time to listen the direct Voice of Gretel Zanotti in the Podcast (Direct RSS Link above or on your favorite social platform : 2Goodmedia is on Itunes, Spotify, Google Podcast).
We will share lots of feedbacks of entreprenarial experience and tips. I hope you will be inspired and find it useful. Let us know in comments!!
Contacts
You can contact Gretel Zanotti on her Blog and E commerce : https://www.gretelz.com/community
I am Delphine Souquet, the Founder of 2Goodmedia, you can join me on Instagram @2goodmediato or Linked In to know more about all my projects and reportages with Creative entrepreneurs : Designers, Artists and Architects talking about their creative process and running a successful business.
For comments, questions, or speaker ideas, please e-mail me at : Delphine@2goodmedia.com
Language : Italian. The interview is always in the original language of the interviewee to hear the direct voice of people that shape the Art and Fashion industry today.
A complimentary gift for your loyalty!
As a token of appreciation for your loyalty, 2GoodMedia partners with WhatRocks to offer complimentary crypto for you to donate to your charities of choice from the list of 200+ organizations across the world.
Already a WhatRocks member?
Scan (or click from your mobile) the QR code below to collect your crypto rewards for good.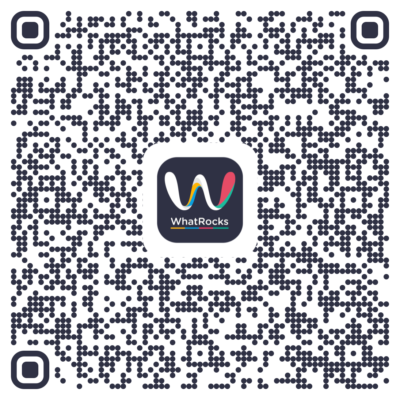 Not a WhatRocks member yet?
Click here to open your free WhatRocks account
Credits
Fashion Illustrations by Gabriele Melodia, Images Courtesy @GabrieleMelodia, Fashion illustrator and Designer from Palermo (Italy) http://www.gabrielemelodia.com
2Goodmedia, the coolest click on the web. We produce cool contents (photos, videos and podcasts) for a pure entertainment experience. We talk about Fashion, Art, People, cool events in France and Italy. We are driven by Passion and Culture regardless of time, age, ethnicity, geography, which can be shared across generations.
If you liked this Article and Podcast don't forget to subscribe to 2Goodmedia on iTunes or Spotify. You can see here more Illustrations of Gabriele Melodia and listen to our Podcast conversation : https://2goodmedia.com/en-vedette/podcast-gabriele-melodia-sur-comment-utiliser-lillustration-de-mode-pour-communiquer/?lang=fr