Let's talk with Matteo Maiorano at the Showcase of ALTAROMA one year after winning "Who's on Next?" to tell us about his renewed style and future projects.
September, 23rd 2020 | Rome, Italy
By Delphine Souquet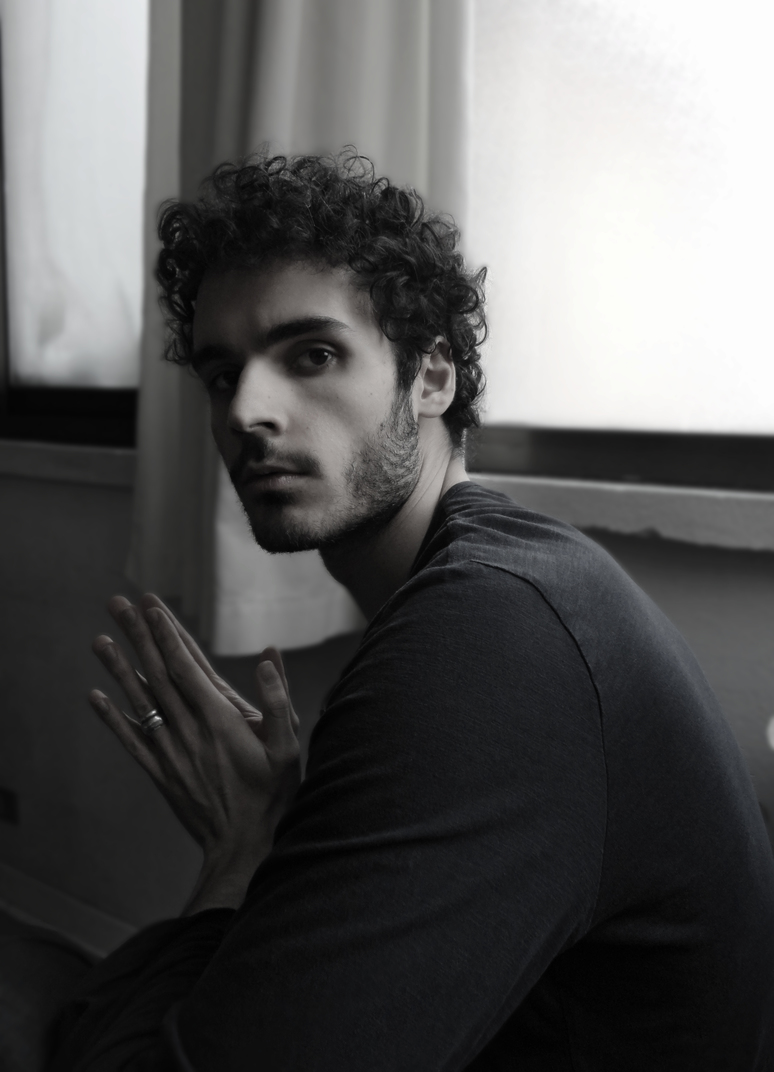 Who is Matteo Maiorano?
Young Roman Creative Director & Founder of his Luxury Shoes Maison based in Rome, Italy.
He is an emerging talent celebrated during the 10-year's Anniversary of Italian Vogue Talents and won the Who's on Next prize for Accessories at Altaroma in 2019.
This is a Special Podcast registered Live during Altaroma, the Rome Fashion Week. The Showcase, organized after the runway, is the best moment to have a conversation with emerging designers. They show their collections Made in Italy to the Media and buyers.
MAIORANO Label at ALTAROMA
Luxury hand-made shoes
MAIORANO is an Italian emerging Luxury hand-made Shoes Label based in Rome, founded and designed by the Young Italian Talent Matteo MAIORANO.
Hand Painted Shoes
The style of MAIORANO is inspired by Art, shoes are all hand painted by him. We discuss in the podcast his personal creation and production process. A strong differentiation for this Luxury hand-made shoes label.
MAIORANO, one of the few Roman designers at Altaroma, is a well-known Label at the Rome Fashion Week as he won last year the context "Who's on Next?" organized with VOGUE ITALIA, for the Accessories category.
What happened after WHO'S ON NEXT?
VOGUE TALENTS
After winning, it's been a busy year for MAIORANO, with the 10-Year's Anniversary of VOGUE Talents project. A huge opportunity to be mediatized nationwide on VOGUE ITALIA and showcase MAIORANO creations with other renowned creatives like JW Anderson and Aquazzura.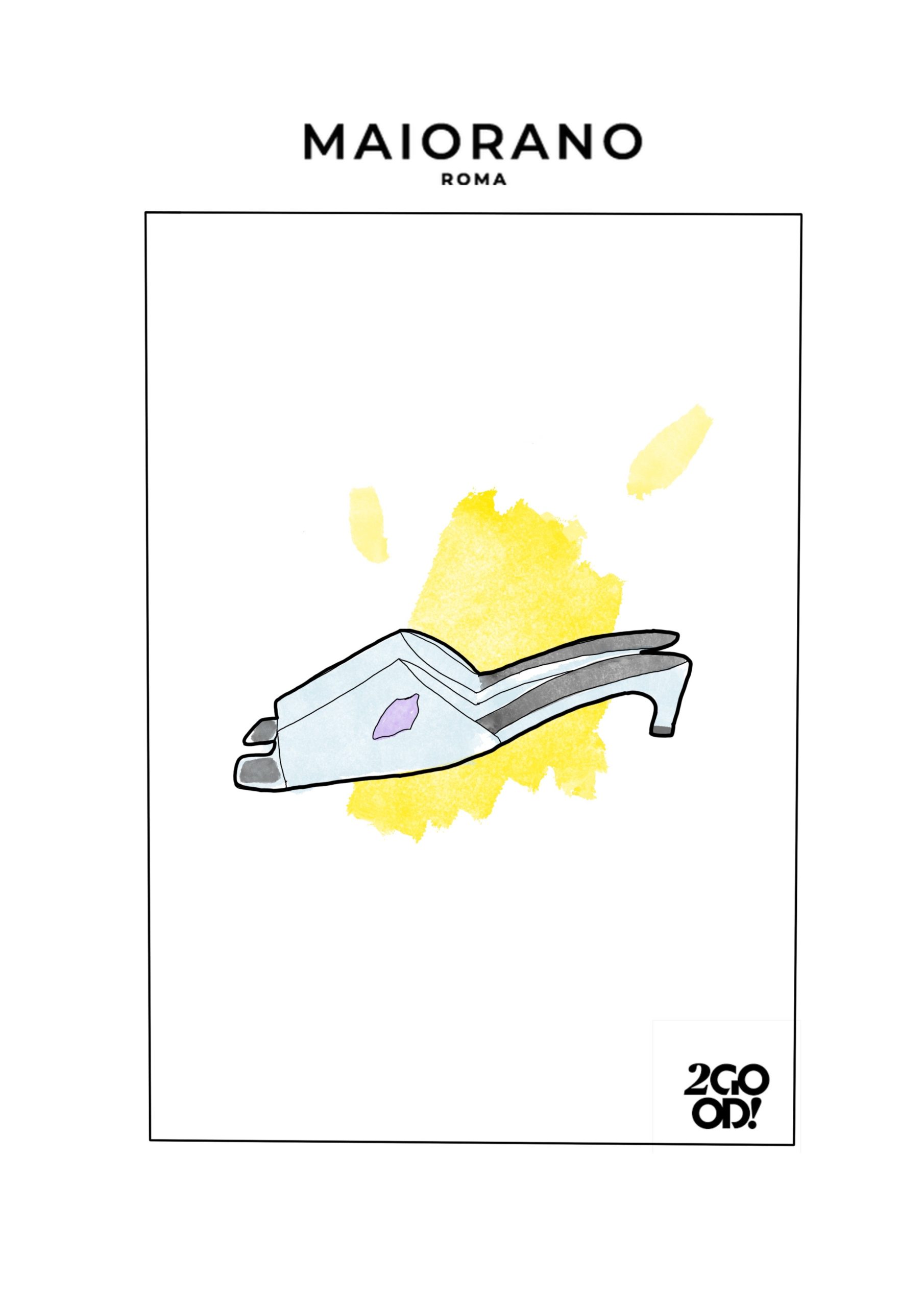 Collaboration with VEJAS
The experience of the last four years has been determining for the young Roman Label, including a noted 2-year collaboration with the Young Canadian Talent VEJAS based in Paris, yet Matteo Maiorano remains calm and concentrated.
Renewed collection for ALTAROMA
Indeed, Matteo Maiorano tells us he has used the "frozen period" of the Covid-19 to find himself and get back to his first inspirations, giving the birth to a renewed collection he feels very satisfied with : an accomplishment in the right direction for his celebrated Label. This new collection is composed of a new Men's category, he qualifies as "no gender", but thought for Men.
NO GENDER shoes category
MAIORANO is presenting at Showcase Altaroma its very first No Gender line for Spring Summer 2021. As Matteo explains, Men feel more and more conscious about their style and outfits. This collection is gender fluid but it is genuinely been thought for Men.
MATTEO MAIORANO Guest on the Podcast
What is ALTAROMA
This is a Special Podcast registered Live during ALTAROMA, the Rome Fashion Week. The Showcase, a presentation organized after the runway, is the best moment to have a conversation with emerging designers. They show their collections Made in Italy to the Media and buyers. ALTAROMA is the largest event in Italy dedicated to emerging Fashion designers, Italian or international, associated to the MADE IN ITALY. The two main projects of ALTAROMA are Showcase, to present the Emerging Designers latest collections to the Media and Buyers, and Who's on Next? co-organized between ALTAROMA and VOGUE ITALIA.
What you will learn with the Podcast?
In this podcast, you will learn from Matteo Maiorano about his accomplishments and the projects he's running towards as a creative and a single entrepreneur :
The creative process
The collections and collaborations
E commerce project
Altaroma and MICAM Milano, the leading footwear fair
Now it's time to listen the direct Voice of Matteo Maiorano in the Podcast. We will share lots of feedbacks of entrepreneurial experience and tips. I hope you will be inspired and find it useful. Let us know in comments!!
CONTACTS
You can contact Matteo Maiorano on his website https://www.maioranoroma.com/ or directly on :
Instagram : @maiorano_official, Facebook, LinkedIn
I am Delphine Souquet, the Founder of 2Goodmedia, visit me on https://2goodmedia.com and Instagram @2goodmediato know more about all my projects and reportages with Creative entrepreneurs : Designers, Artists and Architects talking about their creative process and running a successful business.
Language : Italian. The interview is always in the original language of the interviewee to hear the direct voice of people that shape the Art and Fashion industry today.
If you liked this Podcast Live at Altaroma, discover more Recordings at the Fashion Week of Altaroma here with GRETEL Z.
2Goodmedia, https://2goodmedia.com the coolest click on the web. We produce cool contents (photos, videos and podcasts) for a pure entertainment experience. We talk about Fashion, Art, People, cool events in France and Italy. We are driven by Passion and Culture regardless of time, age, ethnicity, geography, which can be shared across generations.
For comments, questions, or speaker ideas, please e-mail me at : Delphine@2goodmedia.com