How to differentiate for a Brand? How to change what people think or believe? Paris Alpine Studio co-create and bring their Fashion gaze and exclusivity to create new brand territories for Outdoors brands. It's really difficult nowadays for a Brand to differentiate in saturated Fashion or Sportswear markets : between first rank worldwide labels, historic or new born e-commerce brands, the market is getting noisy with a profusion of products and content on all the marketing and digital platforms and Social Media. Paris Alpine Studio brings its Fashion gaze and exclusivity through the product identity, usage and innovation.
February, 10th 2021 | Rome
By Delphine Souquet
How to differentiate for a Brand? What is the product which will change what people think or believe? This is what Paris Alpine Studio is co- creating with their clients : a Revolution based on product identity, usage and innovation for Fashion and Outdoors Brands.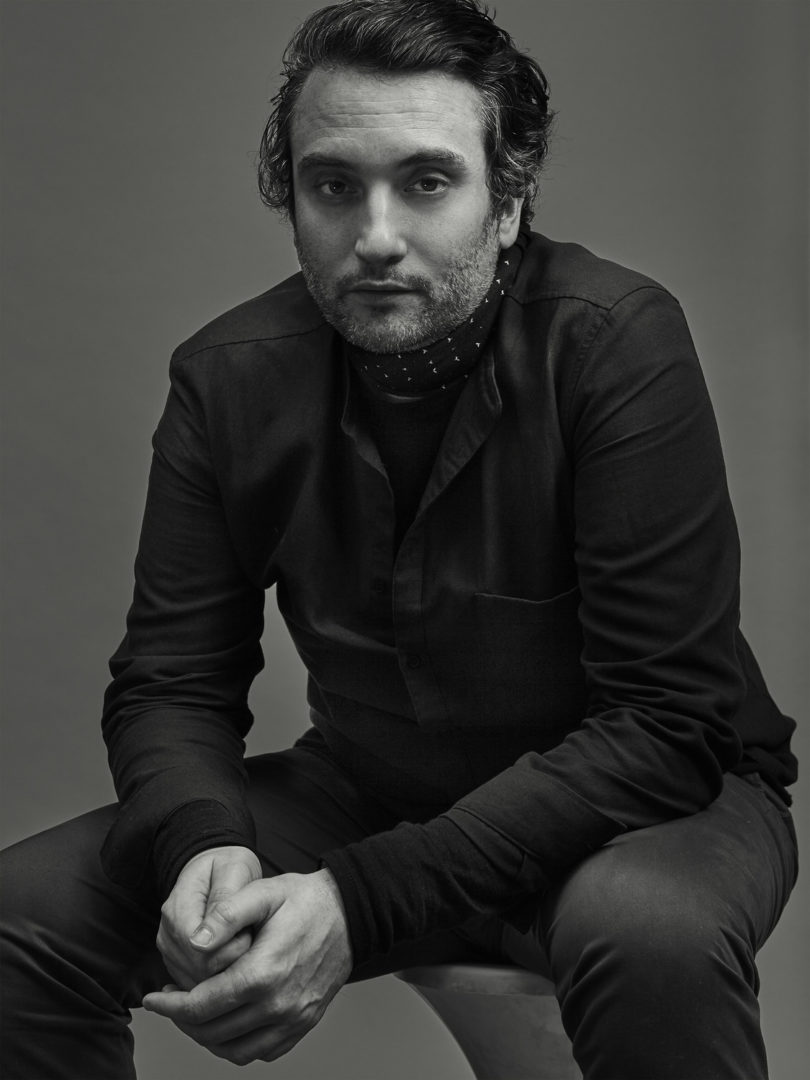 Who is Ludovic Alban?
My guest is Ludovic Alban, Co-Founder of @parisalpinestudio a collective of creative agencies making the conjunction of 2 inspirational worlds : the Paris Fashion and the French Alps Outdoors apparel Worlds.
Ludovic Alban, Co-Founder of Paris Alpine Studio on how to revolutionize and de-cluster the worlds of Outdoors apparel and Fashion.
A great experience as Menstyle Stylist and artistic direction for Carven in Paris
Ludovic Alban guides his professional career as his personal life: with passion, instinct of the surrounding world and creative thinking.
After graduating from Toulouse Advanced School of Fashion Industry, and a bachelor in Marketing, Ludovic made his first steps in Fashion at Yves Saint Laurent Men. Then he became Outerwear and leather stylist for Hermès, the prestigious French Maison. Before being called by Carven to resurrect the brand. An exercise Ludovic particularly likes, which is defining a comprehensive and universal brand strategy. He eventually did it to bring back successfully the iconic Chevignon wild duck.
The Look Skiwear project was a cornerstone
Ludovic took the challenge of creating a skiwear collection for Look, formerly dedicated to the world of high-end cycling. Technology, tradition and design were the cornerstones
of this mission. Capturing the essence of the brand, imagining impactful concepts and translating codes are part of the expertise of the artistic director, a task he performs with passion.
The Story of Paris Alpine Studio
The Story of the Collective Paris Alpine Studio initiated 10 years ago from a Human and Professional connection between Ludovic Alban and Georges Pessey, the Founder of Jonathan & Fletcher, on the Look Skiwear project. Georges's experience in the Outdoor market is impressive. He has been working on the equipment of the most famous athletes in the world for the last 30 years in the French Alps. Their first collaboration, on the revival of the Premium Look Skiwear brand was already very challenging and an Avant-Garde.
A very good inspiration to effectively launch a collective between the two, with the objective to Revolutionize the Outdoor market.
A collective of creative agencies in Fashion and Outdoor
Paris Alpine Studio takes the form of a collective of creative agencies, each one of them bringing their culture and a specific expertise :
Ludovic Alban and Emilie Fontaine, co-founders from Paris Phoenix Studio, Luxury & Paris Fashion cultures with an expertise on Menstyle
Grégory and Jonathan Pessey from Jonathan & Fletcher, the Outdoor & French Alps Valley culture and Performance apparel expertise
Julien Traverse and Basile Lapray from All Triangles, the performance Footwear expertise
What Fashion can bring to the Outdoors Market
The consumer is open to new aspirational and inspirational products. After the age of Digital Marketing, the focus is now on the Product. Customers are looking for new Green, Healthy, Timeless, Ethical, Useful and inspirational products.
Brands must be thoughtful but move fast to seize the opportunity of the Outdoor Market.
@parisalpinestudio is the conjunction of 2 Worlds:
– The best of Paris Fashion and Luxury, through the artistic direction of Ludovic Alban who worked for Parisian Maison like Hermès, Carven and YSL
– The legendary savoir-faire from the French Alps of @jonathan.and.fletcher creating performance outdoor apparels for international athletes for more than 30 years. More recently completed by @alltriangles on performance Footwear.
A great expertise combined in this Collective of creatives for changing the Fashion and Outdoor markets :
Create new brand territories
Focus on Product innovation and usage
Meet new consumer expectations for more Healthy, Green and Aspirational products
What advice will you get in the Podcast?
You will get in this podcast a great value for developing new brand territories and products for a targeted audience :
Story of the Collective Studio
How to create Differentiation and Exclusivity
How to create new brand territories
Brand centric applied to product
Product identity and usage
What Fashion can bring to Outdoor
What Outdoor can bring to Fashion
Outdoor Market opportunities
And Don't miss the end of the recording as Ludovic Alban is open to start a discussion with Fashion and Outdoor Brands on growth projects and how to co-create new products 💯🌍
Now it's time to listen the direct Voice of Ludovic Alban from Paris Alpine Studio on the Podcast. I hope you will find their stories inspiring. Let us know in comments!!
A new format of B2B podcast on 2Goodmedia
Please leave a 5-Star and a comment on Itunes for supporting this new format of the podcast @2goodmedia designed for agencies working in B2B and willing to share their expertise, knowledge in a specific field, Outdoor performance and Luxury Fashion for the Collective @parisalpinestudio 🙌
Contacts
You can contact Ludovic Alban on their website https://parisphoenixstudio.com/paris-alpine-studio/ or directly on LinkedIn : @parisalpinestudio or @LudovicAlban
Subscribe on 2Goodmedia on your favourite Podcast platform to listen to the next Episodes with Jonathan & Gregory Pessey, the new Direction of Jonathan & Fletcher.
A complimentary gift for your loyalty!
As a token of appreciation for your loyalty, 2GoodMedia partners with WhatRocks to offer complimentary crypto for you to donate to your charities of choice from the list of 200+ organizations across the world.
Already a WhatRocks member?
Scan (or click from your mobile) the QR code below to collect your crypto rewards for good.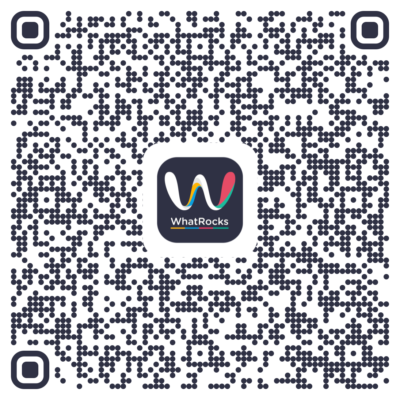 Not a WhatRocks member yet?
Click here to open your free WhatRocks account
I am Delphine Souquet, the Founder of 2Goodmedia, visit me on https://2goodmedia.com and Instagram @2goodmediato know more about all my projects and reportages with Creatives and entrepreneurs : Designers, Agencies, Artists talking about their creative process and running a successful business.
Language of this Episode : FRENCH. The interview is always in the original language of the interviewee to hear the direct voice of people that shape the Art and Fashion industry today. The transcript is translated in 3 languages on our website @2goodmedia.com.
2Goodmedia, https://2goodmedia.com the coolest click on the web. We produce cool contents (photos, videos and podcasts) for a pure entertainment experience. We talk about Fashion, Art, People, Fashion and Art events in France and Italy. The mission of 2Goodmedia is to create a link between generations, cultures, countries, social classes without filters and with an inclusive vision of society. Transmit the values and passion for fashion or art. Passions that bring us together!
For comments, questions, or speaker ideas, please e-mail me at : Delphine@2goodmedia.com