How to innovate for a Sportswear or Outdoor Brand? How can Outdoor become Fashionable through Product Usage and Personalization? My guests on the podcast of 2Goodmedia are Grégory and Jonathan Pessey from Jonathan and Fletcher, a world reference in the outdoor athletic and performance equipment. They are the Co-Founders of Paris Alpine Studio, a collective of creative agencies revolutionizing and de-clustering the Outdoor and Fashion markets.
Jonathan & Fletcher is an independent and B2B Outdoor creative agency located in the Outdoor Sports Valley of the French Alps.
February, 17th 2021 | Rome
By Delphine Souquet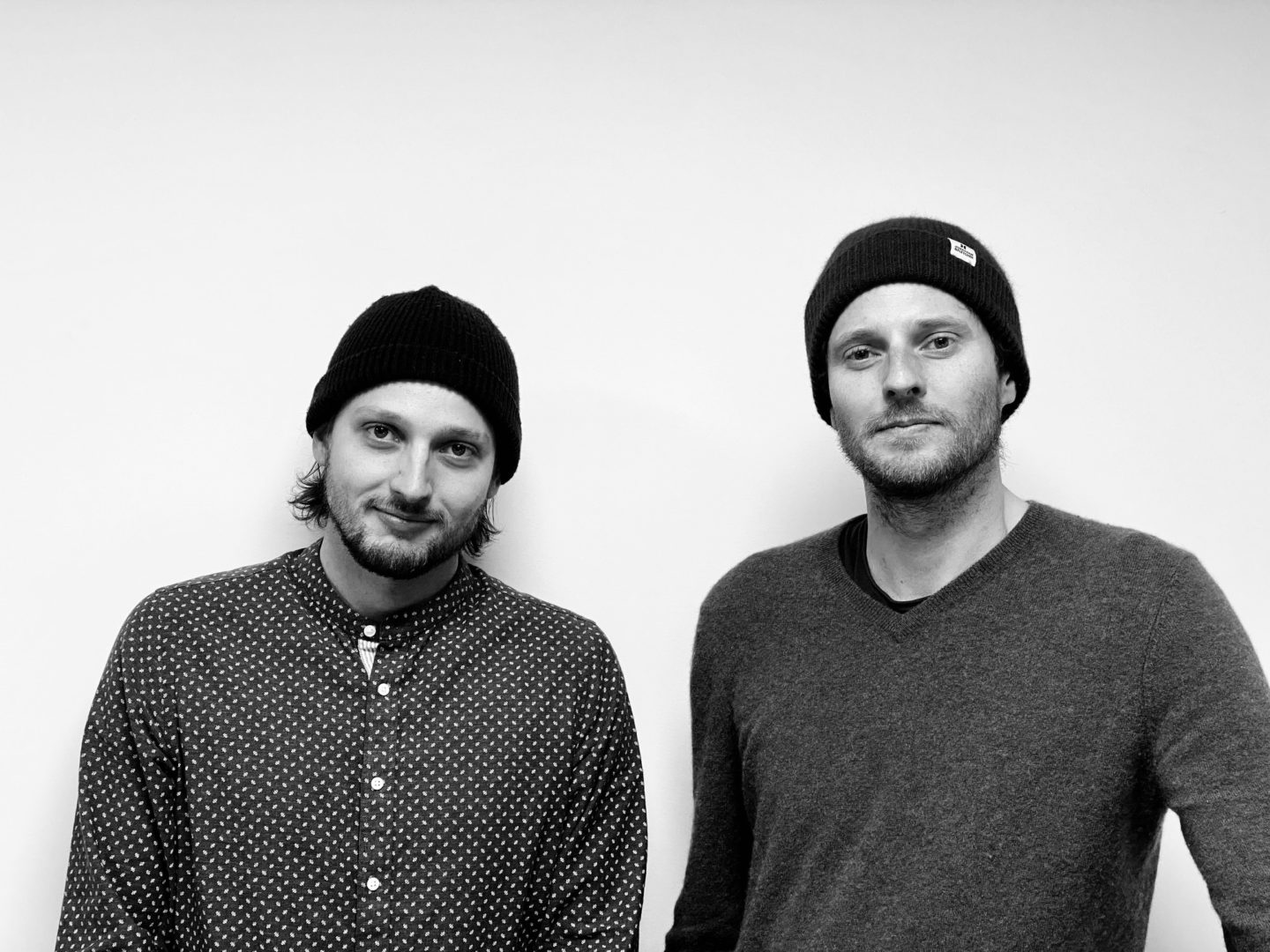 Who are Gregory and Jonathan Pessey?
Grégory and Jonathan Pessey from Jonathan & Fletcher, a world reference in the outdoor athletic equipment. They are the Co-Founders of Paris Alpine Studio, a collective of creative agencies making the conjunction of two inspirational worlds, the Paris Fashion and the French Alps Outdoor.
The story of Jonathan & Fletcher, a world reference in the outdoor athletic equipment
The J&F agency was born in 1984 in Annecy, in the French Alps, founded by Georges Pessey on his homeland. Georges Pessey is a French self-made man and entrepreneur in the Outdoor industry, a trend finder who has always been at the forefront of Design, Research and innovation in outdoor equipment leading his company to collaborate on international projects with brands and athletes.
Everything started during the 80's in France, when Georges Pessey, irritated by the skepticism of brands to produce his innovative and futuristic apparel design, decided to set-up his own workshop in the heart of the French Alps Valley. His intention was clear : being able to realize the sketches he had designed.
Grégory and Jonathan, Georges' two sons, have now taken over the management of the company, after more than ten years of experience, respectively in the Design and Racing departments.
Jonathan & Fletcher has become over the last 30 years a world reference in the outdoor athletic equipment.
The story of Jonathan & Fletcher : collaborations with the athletes
Jonathan & Fletcher record dozens of collaborations with the most famous international athletes and record champions, national Olympic and World cup teams across several sports disciplines.
For Gregory and Jonathan, it is above all a story of encounters and alchemy between people that sometimes give rise to friendships with their father. Among their most striking collaborations, we note (among others!) :
The Italian Alpine skier Alberto Tomba
The French aeroplane pilot, Yves Rossi, also known as "Jetman"
The French parachutist Patrick de Gayardon
Bert Lamar for Snowboarding
The Outdoor Community and Culture
All these collaborations of J&F with athletes and suppliers have contributed to the creation of a true community with an international reputation, based on strong values such as support, knowledge sharing and a passion for performance and the outdoors.
The major developments of Jonathan and Fletcher in Outdoor and Sportswear
Hence, one of the major strength of J&F is their technological research and development skills on performance suits and apparel based on their exceptional collaborations with athletes and sponsors. They are trusted by the most renowned best-in-breed and multinational Outdoor and Sportswear Brands over the last 30 years : Millet, Fila, Fusalp, Patagonia, Rossignol, Adidas, to name only a few companies.
The Look Skiwear project where Outdoor becomes fashionable is at the origin of the Collective
The collaboration between Grégory & Jonathan Pessey on the one side, and Ludovic Alban and Emilie Fontaine on the other side originated after the Look Skiwear brand relaunch. Ludovic Alban, who worked for Parisian Maisons like Hermès, Carven and YSL, bringing the Luxury and Fashion gaze, was in charge of the artistic direction. The Pesseys, a reference in the Outdoor equipment, were responsible of the design and ergonomics aspects of the project. A few years later, the two agencies regrouped in a collective, Paris Alpine Studio with the dream to revolutionize the Outdoor Market through product usage and personalization.
Paris Alpine Studio is a collective of creative agencies de-clustering Fashion and Outdoor.
Paris Alpine Studio : Outdoor becomes Fashionable
Paris Alpine Studio is a Collective of creative agencies
The Collective Paris Alpine Studio co-creates and brings their Fashion gaze and exclusivity to create new brand territories for Outdoor apparel and footwear brands.
Paris Alpine Studio takes the form of a collective of creative agencies, each one of them bringing their culture and a specific expertise :
Ludovic Alban and Emilie Fontaine, co-founders from Paris Phoenix Studio, Luxury & Paris Fashion cultures with an expertise on Menstyle
Grégory and Jonathan Pessey from Jonathan & Fletcher, the Outdoor & French Alps Valley culture and Performance apparel expertise
Julien Traverse and Basile Lapray from All Triangles, the performance Footwear expertise
Thanks to its agility, the Paris Alpine Studio collective can accompany brands on the technical parts from A to Z (choice of materials, prototypes and tests, production) while collaborating with them on the Design and Brand identity. This allows for a quicker time to market.
The Fashion and Outdoor Market Difficulties
Outdoor and Fashion Brands find it difficult to differentiate and innovate on their markets.
It's really difficult nowadays for a Brand to differentiate in saturated Fashion or Sportswear markets : between first rank worldwide labels, historic or new born e-commerce brands, the market is getting noisy with a profusion of products and content on all the marketing and digital platforms and Social Media.
How to differentiate for a Brand? What is the product which will change what people think or believe? This is what Paris Alpine Studio is co- creating with their clients : a Revolution based on product identity, usage and innovation for Fashion and Outdoor Brands.
The consumer aspires to Outdoor products
The consumer is open to new aspirational and inspirational products. Customers are looking to new Green, Healthy, Timeless, Ethical, Useful and inspirational products. After the age of Digital Marketing, the focus is now on the Product. Brands need to be thoughtful but move fast to seize the opportunity of the Outdoor Market. Outdoor becomes fashionable thanks to the vision and approach of Paris Alpine Studio.
The Product Vision : Outdoor becomes Fashionable
The Outdoor characteristics can bring new functions to an apparel : the values of protection, freedom of movement, but also functionality and eco-design.
A good outdoor product is above all a product that is personalized for the consumer and adapted to the usage or the sports discipline.
Across the various projects designed by Gregory and Jonathan, the athlete is always at the center of attention in order to provide him with the most appropriate suit. To do this, the two brothers always guide and reassure the athlete in order to remove the slightest doubt and allow him to perform in the best possible conditions. For them, the key is to listen to these athletes … and the same process applies with a customer or a prospect.
The Eco Design of products
The "Green" inspiration is also at the heart of the outdoor world.
Outdoor sports are associated with a passion for nature and the environment. Brands such as Patagonia or Picture were seen as radicals 10 years ago. Today brand responsibility and commitment towards the environment have become standard and mandatory.
Consumers now need to make sure that their purchases are sustainable and responsible.
The Outdoor market is both Inspirational and Aspirational
The achievements of our athletes play a fundamental role in spreading the outdoor culture. The outdoor culture is contaminating streetstyle and Fashion.
Athletes play an important role in this process because they are seen as heroes, of whom we are proud and with whom we wish to identify.
Today's consumer seeks to belong to a broader community, aspiring to a more green and free lifestyle and better connected to his daily life, and this is exactly what he finds in the Outdoor culture.
What can you learn listening to this Podcast?
You will get in this podcast a great value for developing new brand territories and products for a targeted audience :
✅ The story of Jonathan & Fletcher, a world reference in the outdoor athletic equipment
✅The origin of the Collective Paris Alpine Studio
✅ What is the Outdoor Community of the French Alps?
✅ What is the Difference between Sportswear, Activewear, Outdoor?
✅ Examples of technical product developments by J&F in Outdoor markets
✅ What can Outdoor bring to Fashion? Outdoor becomes Fashionable
✅How to innovate for Sportswear labels through product Eco function, usage, versatility, performance?
✅ What are the business opportunities in Outdoor and Fashion Markets?
It's now time to listen to the podcast of Jonathan and Grégory Pessey from the Paris Alpine Studio collective on 2Goodmedia! I hope you'll find the story of J&F member of Paris Alpine Studio inspiring, let me no in comments on the podcasting platforms Apple podcast or Spotify!
And Don't miss the end of the recording to get to know how to receive the 30th Anniversary book edited by Jonathan and Fletcher with Archive photographies 💯🌍
Please leave a 5-Star and a comment on Itunes for supporting this new format of the podcast @2goodmedia designed for agencies working in B2B and willing to share their expertise, knowledge in a specific field, Outdoor performance and Luxury Fashion for the Collective @parisalpinestudio 🙌
If you liked this article and podcast, don't miss the first episode of this series presenting the collective Paris Alpine Studio : our Podcast conversation with Ludovic Alban, from Paris Phoenix Studio, bringing the Luxury & Paris Fashion gaze with an expertise on Menstyle.
Contacts
Subscribe to 2goodmedia on your favourite podcast platform so you don't miss the next episode with Basile Lapray and Julien Traverse, the footwear experts at All Triangles, members of Paris Alpine Studio!
You can contact Jonathan and Grégory Pessey on their Instagram accounts @jonathan.and.fletcher ; on Linkedin : Jonathan & Fletcher page or Paris Alpine Studio page or directly on Jonathan Pessey or Grégory Pessey accounts.
Website J&F : http://www.jonathan-fletcher.com/index.php
I am Delphine Souquet, the Founder of 2Goodmedia, visit me on https://2goodmedia.com and Instagram @2goodmedia to know more about all my projects and reportages with Creatives and entrepreneurs : Designers, Agencies, Artists talking about their creative process and running a successful business.
Language of this Episode : FRENCH. The interview is always in the original language of the interviewee to hear the direct voice of people that shape the Art and Fashion industry today. The transcript is translated in 3 languages on our website @2goodmedia.com.
2Goodmedia, the coolest click on the web. We produce cool contents (photos, videos and podcasts) for a pure entertainment experience. We talk about Fashion, Art, People, Fashion and Art events in France and Italy. The mission of 2Goodmedia is to create a link between generations, cultures, countries, social classes without filters and with an inclusive vision of society. Transmit the values and passion for fashion or art. Passions that bring us together!
For comments, questions, or speaker ideas, please e-mail me at : Delphine@2goodmedia.com
Credits
All pictures are the property of Jonathan & Fletcher, Courtesy of Jonathan & Fletcher ; Fashion illustration are the property of Gabriele Melodia, Courtesy of Gabriele Melodia ; Podcast and Article by 2goodmedia.