It is a return to Pitti Immagine Uomo 97 for the big name of the Italian Luxury House Pal Zileri, accustomed to Pitti Uomo, and which today presents its Smartwear line titled LAB Pal Zileri within the Central Pavilion. It is the largest pavilion of Pitti Immagine which concentrates all trends of men's fashion and contamination of styles between sartorial tradition, streetwear and contemporary style.
This collection honours the essential piece of the men's dressing room, the Blazer, from the classic two buttons to the doppiopetto version, but also the caban and the peacoat. Easy to mix pieces, for example with white corduroy trousers, which will make its big return next winter! With warm hues such as camel or ivory or as an alternative downright cold with elephant gray and white.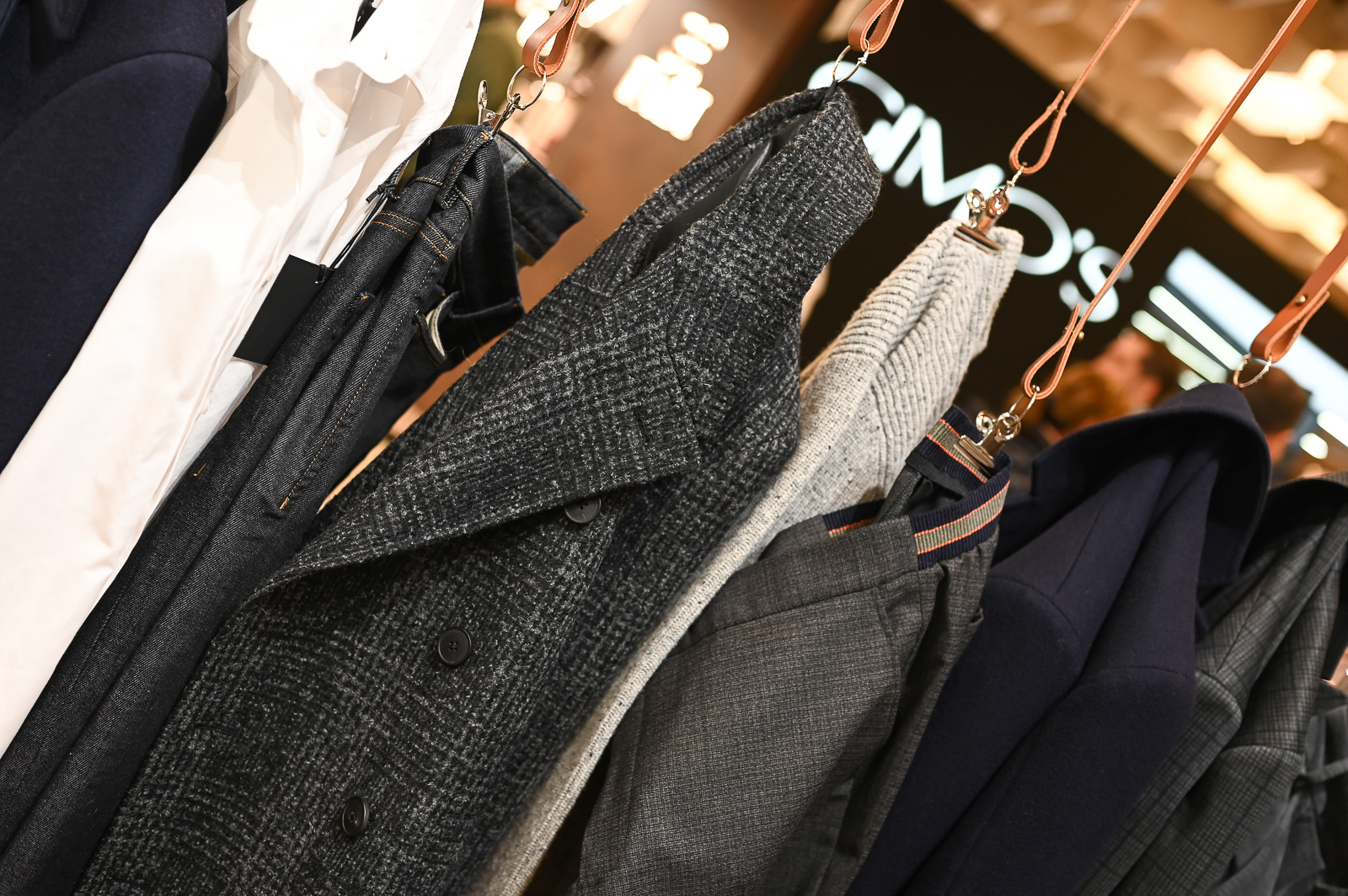 Pal Zileri presents the new 2020/21 collection of its Smartwear line, LAB PAL ZILERI, with very versatile looks that combine the sartorial style of the Italian brand with the streetwear codes, for a modern look and easy to wear on all occasions.
The outfits take on a British twist with check prints, Prince of Wales or chicken foot. For example, on suits, a reference in Pal Zileri with a sharp and young cut, but also on outerwear with coats.
The collection entitled "An English Man in Venice" is inspired by Tom's charismatic character in the film The Talented Mister Ripley, which mixes an ingenious but sophisticated look with formal and informal accents.
Not to mention the practical side with the non-wrinkle fabric suits accompanied by their Travel kit. The indispensable look of the contemporary man who seeks a modern or sporty look without renouncing the cuts of formal elegance.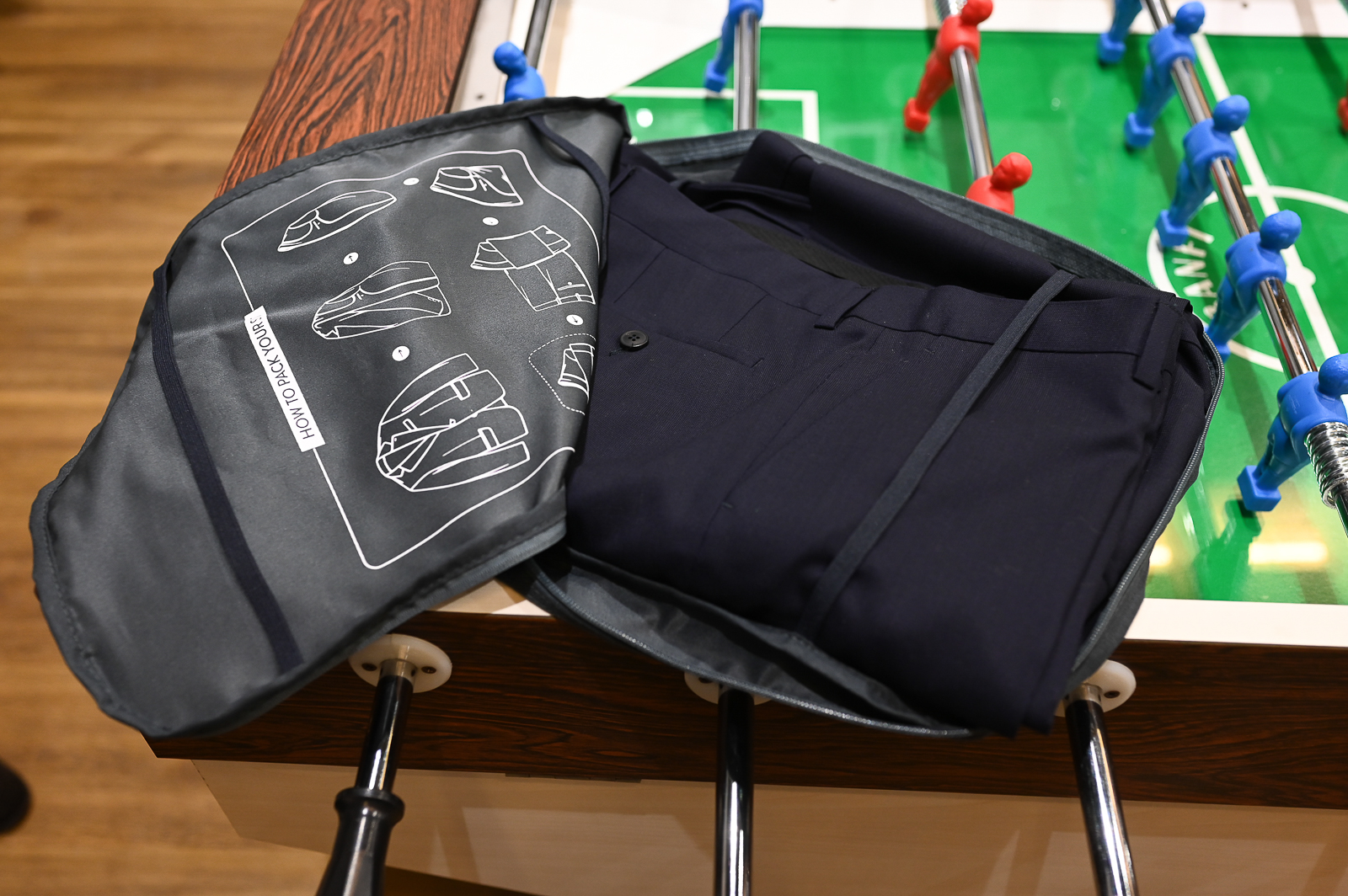 If you want to know more about PAD Pal Zileri in Pitti Uomo, listen to our Podcast with Francesco Schiavinotto, Pal Zileri Sales Manager:
Credits – Brand : Pal Zileri ; Media : 2Goodmedia / Photography : Sefora Delli Rocioli
A complimentary gift for your loyalty!
As a token of appreciation for your loyalty, 2GoodMedia partners with WhatRocks to offer complimentary crypto for you to donate to your charities of choice from the list of 200+ organizations across the world.
Already a WhatRocks member?
Scan (or click from your mobile) the QR code below to collect your crypto rewards for good.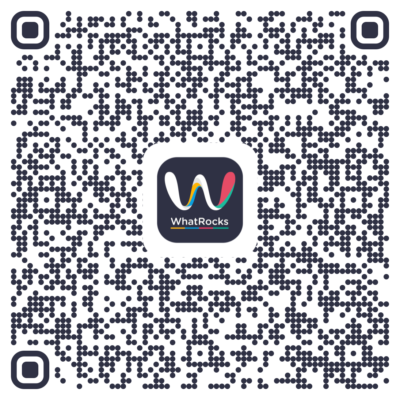 Not a WhatRocks member yet?
Click here to open your free WhatRocks account