2Goodpodcast : Niccolò Cesari and Eva Berni on how to become a powerful couple of Italian sartorial style in Pitti.
Two hearts and one tie, to quote Niccolò as he wrote on his Instagram to describe their complicity and passion for sartorial Italian style.
Niccolò Cesari, if you don't know him yet, is one of the most popular influencer of Menstyle @Pitti Uomo, the international Fashion fair for men's clothes and accessories which happens in Florence twice a year. Niccolò is Italian and well known for his impeccable sartorial style. He counts for more than 30 K followers on Instagram and similar figures on Facebook communities. These figures could appear moderate compared to the million of followers of a Chiara Ferragni and Co. But here we are talking about Sartorial style which is more niche than other styles like streetstyle or contemporary style.
The community of influencers of sartorial style is very popular and counts for faithful followers all over the world. The Menstyle influencers meet twice a year in Florence for Pitti Uomo and most of them return every year to Florence after a first participation. Mainly because the return on public image and business opportunities is fantastic. We can call it a social phenomenon or even a folklore. Indeed all menstyle magazines, even the most serious like GQ or L'officiel, are chasing the pictures of the Pitti influencers to illustrate their reports on the Fashion fair. The Pitti influencers come from Austria, Germany, France, Africa, Spain, etc and more rarely Florence. Niccolò Cesari is immediately recognized with his inimitable Florentine accent. He has become the centre of the attention of all other foreign influencers, being the only one feeling at home here in Florence and waiting for this crucial meeting twice a year. Let's hear Niccolò Cesari speak about his passion for Italian style, tell us about his growing reputation of ambassador of Menstyle and present his powerful couple with his stunning wife Eva Berni sharing the same passion for sartorial way of life.
Language of the interview : Italian original language. The interview is always in the original language of the interviewee to hear the direct voice of people that shape the Art and Fashion industry today.
If you want to know more about The kings of Pitti Uomo read our article :
Participation // If you like this podcast, the best way to give your feedback is living a comment or a five star on the application itunes to sustain this program of podcast.
A complimentary gift for you loyalty!
As a token of appreciation for your loyalty, 2GoodMedia partners with WhatRocks to offer complimentary crypto for you to donate to your charities of choice from the list of 200+ organisations across the world.
Already a WhatRocks member?
Scan (or click from your mobile) the QR code below to collect your crypto rewards for good.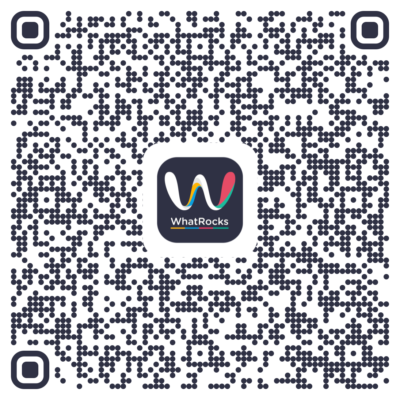 Not a WhatRocks member yet?
Click here to open your free WhatRocks account