Brand strategist Céline Gendry Morawski shares her methodological approach on how to create a brand platform, a very powerful yet underused tool for small and medium sized fashion companies.
An exciting podcast episode in which we go back to her excellent training at the IFM (where she now teaches the concept of brand platform) and how she discovered her path as a brand strategist. Then, concretely how to help you create a brand platform: what should it contain, what methodology to build it by associating different actors of the company, when the company should build or review its brand platform, so many practical advice from a great specialist of the concept, in the Luxury, Fashion and Outdoor industries !
Le 7 Avril 2021 | Paris
By Delphine Souquet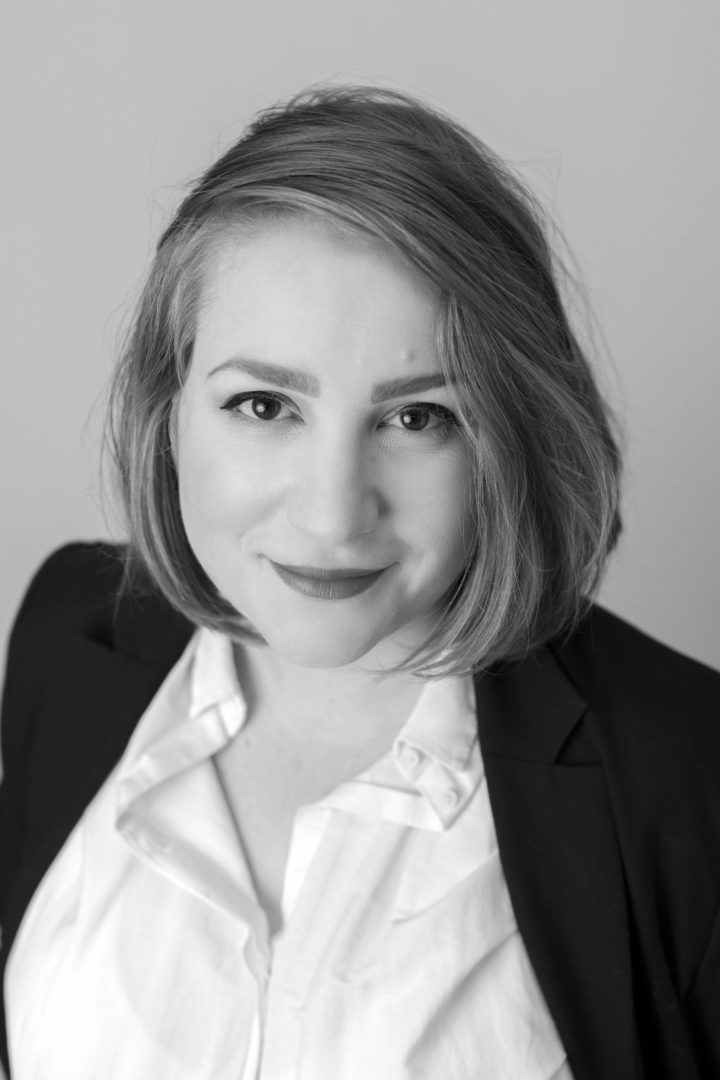 Who is Céline Gendry Morawski ?
Celine Gendry Morawski is a brand strategist, graduated of the Executive MBA of the French Fashion Institute (Institut Français de la Mode in French), one of the best fashion schools in the world. She has made the brand platform and the sociological trends decoding her core specialty.
The brand platform is a tool little or poorly used by small and medium-sized fashion companies
Today I've prepared a special Fashion podcast episode with brand strategist Celine Gendry Morawski to help you create your brand platform. It's a very powerful tool and a growth lever that all marketing specialists talk about and yet it's little or poorly used by small and medium fashion companies.
Especially in the outdoor world, companies have often launched new products without analyzing their relevance to their business objectives and without respecting the brand identity, which can be very damaging to the company.
Many companies launch or develop new products without a brand platform for the simple reason that the concept of brand platform marketing is not taught and that there are as many methodologies as there are people involved, whether they are consulting companies, communication agencies or freelance consultants. I asked brand strategist Céline Gendry Morawski, a member of the Paris Alpine Studio creative agency collective, to help my Art and Fashion Entrepreneur listeners understand what a brand platform is.
The Executive MBA program of the French Fashion Institute (IFM)
The ambition is to be able to graduate with all the keys to run a fashion company
Céline graduated from the Executive MBA of the French Fashion Institute (IFM), one of the best fashion schools in the world. The program includes very specific courses about fashion and luxury, taught by professionals in the luxury fashion industry who are usually executives of very large companies such as Hermès, Chanel, or LVMH.
The selection of students is extremely broad, since one of the program director's wishes is to have an eclectic class. Of the 25 students, some come from the fashion and luxury industries and some from completely different professions such as finance, logistics or sourcing. There are also 40 percent of students who do not come from this sector at all. The program lasts two years and takes place in three locations: the IFM in Paris, the Polytechnic in Hong Kong and the Fashion Institute of Technologies in New York.
During these two years, students travel between these three schools and prepare themselves to run a fashion company, whether in human resources, management, strategy, marketing, communication, design, sourcing, or logistics. It's extremely broad, because ultimately, the ambition is to be able to graduate with all the keys to run a company.
Celine has made brand platforms and the sociological decoding of trends her core specialty, for which she works independently with brands or as a member of the Paris Alpine Studio collective, which dreams of decompartmentalizing and revolutionizing the world of fashion and outdoors by working on the brand and its differentiation and through the use of the product.
How to define a brand ?
The brand is often confused with its founder or the company
A brand is an asset, meaning that it doesn't represent its creator nor the company that sells it. It's a marketing object, which allows to emerge on a competitive market, to differentiate oneself and to be a reference. It is also a financial object, which can be valued beyond the sales made. Finally, it's a managerial tool.
Today, relying solely on the product is no longer sufficient. The brand is the major lever that will allow the company to differentiate itself, to grow and to be successful.
What's the brand platform?
There isn't one typical method, but as many methodologies as there are participants.
Many companies are launching and developing today, creating new products without a brand platform, for the good and simple reason, as Céline explains to us, that this marketing concept of brand platform is not yet taught, and that there are as many methodologies as there are people involved: consulting companies, communication agencies, or freelance consultants.
First of all, ask yourself how the brand is anchored and what its business objectives are.
There is no standard method. But Celine follows a process. First of all, we need to look at the brand's roots: where does it come from? What was the initial driving force behind its creation? What is the culture? What is the meaning? This is extremely important.
Then Celine looks at the company's business objectives. Do they want to enter emerging markets?
Also, have a look at the brand's values: What does it bring? What are its benefits beyond the sale of a product? What are the brand's obsessions? The personality of the brand. Some brands that are very fun and others that are very serious. These are all bricks that allow you to define the different stakes of the brand.
Finally, we'll work on who the consumers are and their buying behavior: What are their aspirations? What's their culture? What's their philosophy?
When should you update your brand platform?
To carry out this work, which can last up to 3 months for a medium-sized company, Céline conducts qualitative interviews with all the teams in the company. Then, she will conduct a workshop, usually with 6 people representing the different teams (management, marketing, sales, creative) in order to collect and compare the ideas of everyone.
In some cases, Céline can even conduct focus groups with former and current customers and those targeted by the brand for the future.
This brand platform will then be updated in case of: loss of brand momentum, expansion into a new market, creation of a new brand.
The current crisis period is also ideal to take the time to refocus on your brand !
The platform is a framework document that must then be implemented operationally
The brand platform is therefore developed with the different services of the company, and is then distributed internally:
To the creative directors so that they can translate it into a style platform
To the communication department to turn it into a media plan
To the offer managers to translate it into a product range strategy.
Eco-responsibility is not enough to define a brand platform
Many brands claim to be eco-responsible. However, eco-responsibility is more of a process, the "how" and not the mission of the company, the "why" as Celine Gentry Morawski explains in the episode.
Eco-responsibility is a process that responds to problems: how to preserve the planet? How to reduce its environmental impact?
However, these issues and the appropriate ecological responses are variable over time and therefore cannot define a brand platform per se. Instead, we need to look for the specificities of the brand, the sustainable elements on which to base its positioning and its vision.
The contribution of Céline's know-how to the Paris Alpine Studio collective
Celine's first collaboration with Émilie Fontaine and Ludovic Alban, founders of the Paris Alpine Studio collective, came in 2018, when the two creatives were working on a brand stretching. In order to make relevant creative proposals, Ludovic and Émilie needed a brand platform to build on.
It is the complementary nature of their skills that best defines the Paris Alpine Studio collective:
Céline detects socio-consumer trends in order to anchor the brand in a reality and to define the semantic identity of the brand
Ludovic Alban translates this semantic identity into an aesthetic identity based on the brand's own codes and storytelling
Émilie Fontaine then develops a creative proposal for the design of collections or pieces
Grégory and Jonathan Pessey from Jonathan & Fletcher, as well as Julien Traverse and Basile Lapray from All Triangles, then make relevant and innovative technical proposals.
Feel free to listen to the episodes recorded on the podcast with each member of Paris Alpine Studio. In particular the episode with Ludovic Alban, Creative Director of the collective.
If you liked this podcast, don't hesitate to leave 5 stars on iTunes to support 2Goodmedia, the podcast that gives voice to creative talents & entrepreneurs in 3 languages: English, French, Italian.
Subscribe to 2GoodMedia on your favorite podcast platform to not miss any of our episodes and discover new talents in Art and Fashion without borders.
I'll let my guest Celine Gendry Morawski talk about how to create your brand platform.
Contacts
You can contact Celine though her Linkedin @celinegendrymorawski.
I'm Delphine, creator of 2GoodMedia, find me on https://2goodmedia.com and on Instagram @2GoodMedia to learn more about my projects and reports with creative entrepreneurs: designers, creative agencies, artists explain their journey, share their experience and creative process and their entrepreneurial project.
This episode is in : FRENCH. The interview is always in the guest's native language to better capture the intent of those who shape the Art and Fashion industry. To learn more, find our article in 3 languages on the website @2goodmedia.com.
2goodmedia, the coolest click of the web in audio and pictures! We talk about Art, Fashion in France and Italy. 2goodmedia's mission is to create a link between generations, cultures and countries without filters and with an inclusive vision of society.
We transmit our values and our passion for Art and Fashion, because passion unites us!
Credits: Celine Gendry Morawski for the deliverables on the brand platform; photo courtesy of Rémi Pailleux; Podcast and editorial courtesy of 2goodmedia; English translation by Louison Rolland
If you have any comments, questions or ideas for interviews, please feel free to contact me by email at: Delphine@2goodmedia.com
A complimentary gift for your loyalty!
As a token of appreciation for your loyalty, 2GoodMedia partners with WhatRocks to offer complimentary crypto for you to donate to your charities of choice from the list of 200+ organizations across the world.
Already a WhatRocks member?
Scan (or click from your mobile) the QR code below to collect your crypto rewards for good.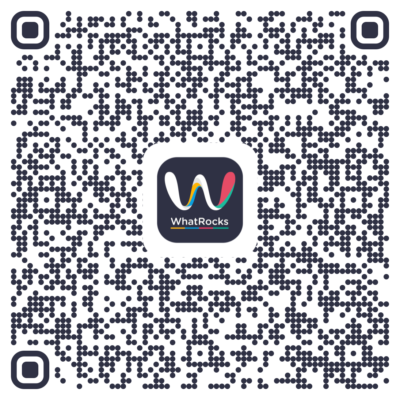 Not a WhatRocks member yet?
Click here to open your free WhatRocks account