How to launch a creative agency, Jonathan & Fletcher, specialized in Outdoor Apparel & Innovation, and become a world reference for champions?
Georges Pessey, the Founder of Johnathan & Fletcher had an American dream when he founded his creative agency. It was not only an entrepreneurial dream. It was the genuine quest for absolute freedom and independence: "To be able to do what we design". My guest on the Podcast (link above) is Georges Pessey, the founder of Jonathan & Fletcher. The La Clusaz-based entrepreneur tells us how he transformed his American dream back in his native France into the first independent design and production agency for innovative technical clothing in the outdoor sector. Georges Pessey launched himself into a complex market by demonstrating that it was possible to imagine and produce innovative, high-performance clothing for brands and athletes.We will see how he succeeded in making Jonathan & Fletcher a world reference in the outdoor sports equipment sector for over 30 years. An impressive journey and a great human adventure that led him to create true friendships with the greatest international athletes he accompanied in their exploits by interpreting their needs and translating them into technical clothing.
Le 16 Avril 2021 | Paris
By Delphine Souquet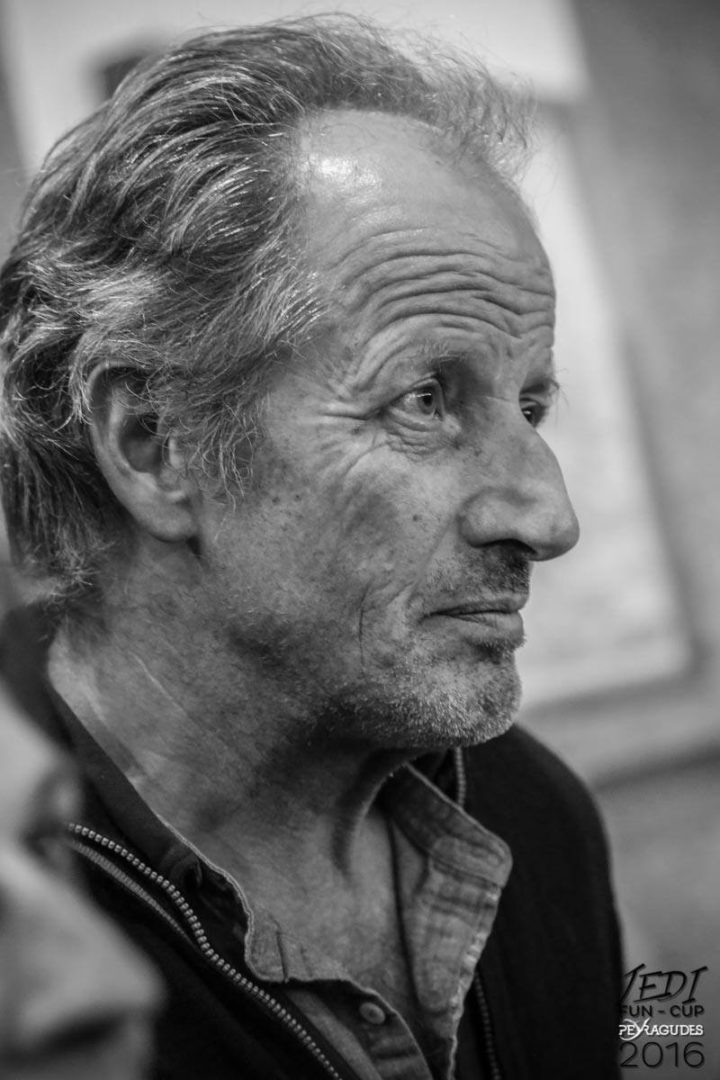 Who is Georges Pessey ?
Georges Pessey is the founder of the creative agency Jonathan & Fletcher based in Annecy in the French Alps. A pioneer in the outdoor market since 1984, Jonathan & Fletcher designs and develops innovative performance clothing for the world's greatest athletes. The agency is now part of the Paris Alpine Studio collective, which aims to revolutionize and decompartmentalize the Fashion and Outdoor markets.
The American dream
I wanted to become an American, like Depardieu in the movie Green Card

Georges Pessey
Georges Pessey is native of La Clusaz, in Haute Savoie. In 1979, when he was 23 years old, he decided to go to the United States to live the "American Dream". He became a ski instructor before buying a surf shop. And for that he was ready to do anything to obtain the green card that would allow him to become a permanent resident and to do business in the territory. Even if this American experience was ultimately short-lived, it reinforced Georges' desire for freedom and independence, which is also at the heart of Jonathan & Fletcher's project.
Georges has also experienced the American Lifestyle, combined with the practice of sports like Surfing and Skiing. He came back to France with ideas for clothing and the desire to create a new style of clothing combining sports and lifestyle.
After several years in the United States, Georges decided to move to Australia, but first returned to France to see his family. Although he was entirely self-taught and passionate about drawing, he decided to launch himself as a freelance stylist. He then met the woman of his life who gave him his two sons, Jonathan and Gregory, the new generation at the head of Jonathan & Fletcher. A great pride and a lot of hope to write new pages of history in outdoor, performance and textile innovation.
Georges then worked for Kway, the official sponsor of the French ski team, supplying the athletes with accessories (sweaters, pants, jackets). This is how he met Alain Marchand, then a pattern maker for Fusalp, supplier of technical suits to French athletes, who became his partner in launching the agency.
The first independent agency to combine outdoor, performance and textile innovation
The beginnings of Jonathan & Fletcher
Many clients appreciated Georges' sketches, but their complexity often made them difficult to produce. Georges Pessey, a former ski instructor, was convinced of their usefulness and feasibility. It was out of this frustration that the creative agency and studio Jonathan & Fletcher was born in Annecy in 1984. The first design agency capable of producing outdoor clothing prototypes with a truly independent workshop. Outdoor, performance and innovation: Jonathan & Fletcher's moto.
We must be able to realize what we draw.
Their first clients were well-known French companies in the outdoor world, notably Fusalp, but also Millet, with whom the workshop worked from 1985 to 1996, until the company was taken over by the Lafuma group.
The collaboration with Millet was very important and enriching for Georges, as it allowed him to learn on the job by working on their collections as a style office (sketches, selection of materials, coloring, etc.).
It is also this active collaboration with Millet for more than 10 years that allowed Georges to meet and work with many internationally renowned athletes.
Unforgettable meetings with the athletes
Act as an interpreter for the athletes, in order to offer them solutions that are as close as possible to their needs

Georges Pessey
Patrick Edlinger, the bare hands climber
Georges met Patrick Edlinger, the barefoot climber, whom he first met in the film "La Vie au Bout des Doigts" (in 1982). At this time, the athlete wanted to create his own clothing line in collaboration with Millet, and didn't hesitate to choose Georges to help him with this new project. A real collaboration began: the two men worked together on the entire collection, from the fabrics to the All Free logo, and Georges interpreted all of Patrick's ideas in sketches.
The sailor Philippe Jeantot, creator of the Vendée Globe
He will also work with the mountaineer Eric Escoffier, but also with the navigator and creator of the Vendée Globe Philippe Jeantot on the elaboration of his collection around the sea.
Although he is not a sailor, Georges finds similarities with mountaineering such as the confrontation with the elements, the hostile environment, but also the solitude during the performance.
Free jumping and skydiving with Patrick de Gayardon and Yves Rossy
The Jonathan & Fletcher studio is also at the origin of the first prototype of the windsuit of the parachutist Patrick De Gayardon, but also of the textile accompaniment of the suit of Yves Rossy, nicknamed Jetman. The workshop helped these two pioneers to develop their suits throughout their projects, thus participating in its own way, in the exploits achieved by these flying men.
Accompanied by Georges and his teams, nothing could stop Yves Rossi ! In 2004, the athlete decided to transform himself into a Jetman by adding jet engines to his wings, and naturally turned to the workshop to help him design an aerodynamic, comfortable and fire-resistant suit. This project was a success and gave Yves Rossy even more incredible ideas.
For Georges, these collaborations with these personalities are above all shared visions, a constant search for improvement and innovation. He wanted to be the "interpreter of the athletes" in order to offer them solutions that were as close as possible to their needs. It was already an avant-garde vision, focused on innovation through use. Outdoor, performance and innovation: the expertise of the Annecy-based agency.
Outdoor, performance and innovation: real expertise and a special relationship with athletes
All these meetings have allowed the Annecy agency to create a reputation in the world of sports and outdoor and to continue to meet new athletes.
Jonathan & Fletcher is now very present in disciplines such as skiing, luge, skeleton or bobsleigh and is the only workshop to make suits for the world records for speed in the thrown kilometer.
It is a bespoke work with the athletes in order to adapt to their needs and their discipline and where the choice of materials will be primordial to ensure safety and performance while using. This activity with the athletes has existed since the beginning of the workshop and now allows us to benefit from an experience effect.
The clothing must not be a constraint, it must accompany the movement
Today, Jonathan & Fletcher manufactures several thousand suits, both for long term accompaniment with athletes and for more specific missions such as the Winter Olympics, World Cups or World Championships.
At the 2014 Olympic Games in Sochi for example:
49 countries were dressed by Jonathan & Fletcher, including Jamaica, Mexico and Thailand
Of which 10 gold, 7 silver and 9 bronze medals for a total of 26 Olympic medals
A beautiful human adventure
For Georges, the athletes are friends rather than clients. He creates a real bond with them through collaboration, follow-up and permanent adaptation. It's a relationship of trust that goes both ways: the athletes need the workshop to develop ever more innovative and high-performance outfits, and the workshop needs the athletes to develop custom-made outfits, to test and adjust them, and finally, to participate in their exploits. Outdoor, performance and innovation by creating in collaboration with the athletes.
Georges was not predestined to work in outdoor fashion, but he has always had this desire to develop something from an idea. Trained as a locksmith, he became a self-taught designer and enjoys this freedom and learning "on the job".
You have to be a chameleon

Georges Pessey
Most of the members of his team have a classic ready-to-wear background. But today, there is no specialized training in outdoor sports, so you have to adapt like a chameleon and above all be passionate about the sport to understand the needs of athletes.
J&F's iconic jacket: the Snow Jaws
While Georges was still a freelance stylist and Alain Marchand a pattern maker at Fusalp, the brand's directors asked them to design an anorak.
Georges started sketching but was not convinced and threw away all his drawings. Until he made a more original sketch that amused him but that he knew was too complex to make, so he put it in his drawing box and put it aside. One day, Alain came across this sketch and decided to make it in the Fusalp workshops with fabric scraps.
Catherine Breyton, ski champion, the first woman to exceed 200km/h on skis and a friend of Georges, joined them and loved the jacket and wanted to wear it during a photo shoot with photographer Christian Haase.
The photo quickly made the front page of La Neige magazine, whose edition was the best-selling, probably because of this photo. Jean Suar, the magazine's founder, called Georges and Alain to inform them that he was receiving hundreds of calls about the jacket on the front page of his magazine.
The two partners initially refused to market it because it was very complex to create… then they realized they were missing a great opportunity and decided to produce 100 numbered pieces. These 100 pieces went viral and were quickly sold out, marking the beginning of the Jonathan & Fletcher adventure.
Paris Alpine Studio: a new kind of collective for outdoor, performance and textile innovation
His meeting with Ludovic Alban and the creation of the Paris Alpine Studio collective
Ludovic Alban and Émilie Fontaine, Parisian art director and stylist, were selected for a project with the Look brand to combine skiing with the city and bring their Parisian vision of fashion to the brand.
Ludovic and Emilie were in charge of designing the model, and Georges, Jonathan & Fletcher's workshop was in charge of the pattern making and prototyping. This is how they met and how the alliance between Parisian fashion and the mountains of Annecy began.
It was Grégory, Georges' youngest son, who initiated the creation of the Paris Alpine Studio collective a few years later with Ludovic and Émilie's Paris Phoenix Studio.
For Georges, this collaboration is logical because the luxury, ready-to-wear and outdoor markets are increasingly looking to penetrate their respective markets. It's also an agreement between complementary skills that allows for the creation of a unique collective, combining a creative director with Ludovic Alban, the style office with Emilie Fontaine, apparel with Jonathan & Fletcher and footwear with All Triangles, not to mention brand strategy with Céline Gendry Morawski. A new kind of agency as Jonathan & Fletcher was in its early days.
All our interviews with each of the members of the Paris Alpine Studio collective are available as links on the 2goodmedia website and podcast.
The Outdoor Sports Valley, an institution of excellence
At the time, brands used to travel to trade fairs, and then sales teams would go out and meet customers.
Then, MARTs appeared: hubs of companies from the same sector gathered in the same building during commercial periods in order to facilitate customer-company relations. It worked, so much so that some companies wanted to keep it going all year long.
The Outdoor Sports Valley was born from the desire to duplicate this format in Annecy with outdoor companies. Today, the association brings together nearly 450 companies such as Millet, Lafuma, Salomon and of course Jonathan & Fletcher. The association has also created a business incubator, offers training on outdoor and mountain activities and collaborates with EuroSima, the European counterpart, with the aim of creating a real center of excellence in Annecy around the outdoor industry.
Contacts
You can contact Georges Pessey of Jonathan & Fletcher on their website, or via Linkedin @jonathanandfletcher as well as the Paris Alpine Studio collective if you are a company in the Fashion or Outdoor sector, and want to talk about your project of creation, stretching or evolution of a brand platform for your company.
I'm Delphine, founder of 2goodmedia, find me on Instagram @2goodmedia to learn more about my projects and reports with creative entrepreneurs: designers, creative agencies, artists, gallery owners who explain their journey, share their experience, their passion for creation and their entrepreneurial project.
This episode is in : FRENCH. The interview is always in the guest's original language to better capture the intention of those who shape the Art and Fashion industry.
2goodmedia, the coolest click of the web in audio and images! We talk about Art and Fashion in France and Italy. 2goodmedia's mission is to create a link between generations, cultures and countries without filters and with an inclusive vision of society.
For your comments, questions or interview ideas, please contact me by email at: Delphine@2goodmedia.com
A complimentary gift for your loyalty!
As a token of appreciation for your loyalty, 2GoodMedia partners with WhatRocks to offer complimentary crypto for you to donate to your charities of choice from the list of 200+ organizations across the world.
Already a WhatRocks member?
Scan (or click from your mobile) the QR code below to collect your crypto rewards for good.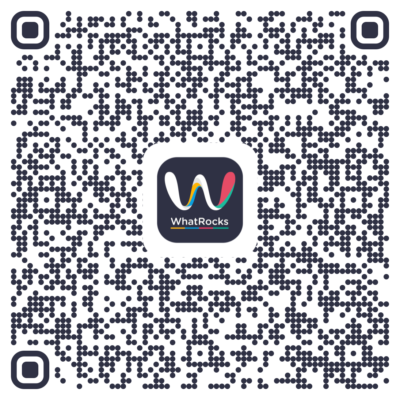 Not a WhatRocks member yet?
Click here to open your free WhatRocks account
Credits: All pictures are the property of Jonathan & Fletcher, Courtesy of Jonathan & Fletcher ; Fashion illustration are the property of Gabriele Melodia, Courtesy of Gabriele Melodia ; Podcast and Article by 2goodmedia ; English translation by Louison Rolland