Do you want to understand what no gender means in Fashion? I asked DassùYAmoroso, an emerging Street Punk no gender Italian label to explain everything on the podcast of 2Goodmedia. The large public, but also sometimes even the mainstream Media and the Fashion Industry misunderstand the concept of No Gender. It is often interpreted as an alternative for Unisex or Genderless. No gender is also perceived as appealing to a restricted audience, maybe defined by the LGBT community. My guest on the Podcast of 2Goodmedia, the Italian Duo of Designers DassùYAmoroso believe on the contrary that no gender is potentially for Everyone. And we'll tell you why on the Podcast ?
September, 30th 2020 | Rome, Italy
By Delphine Souquet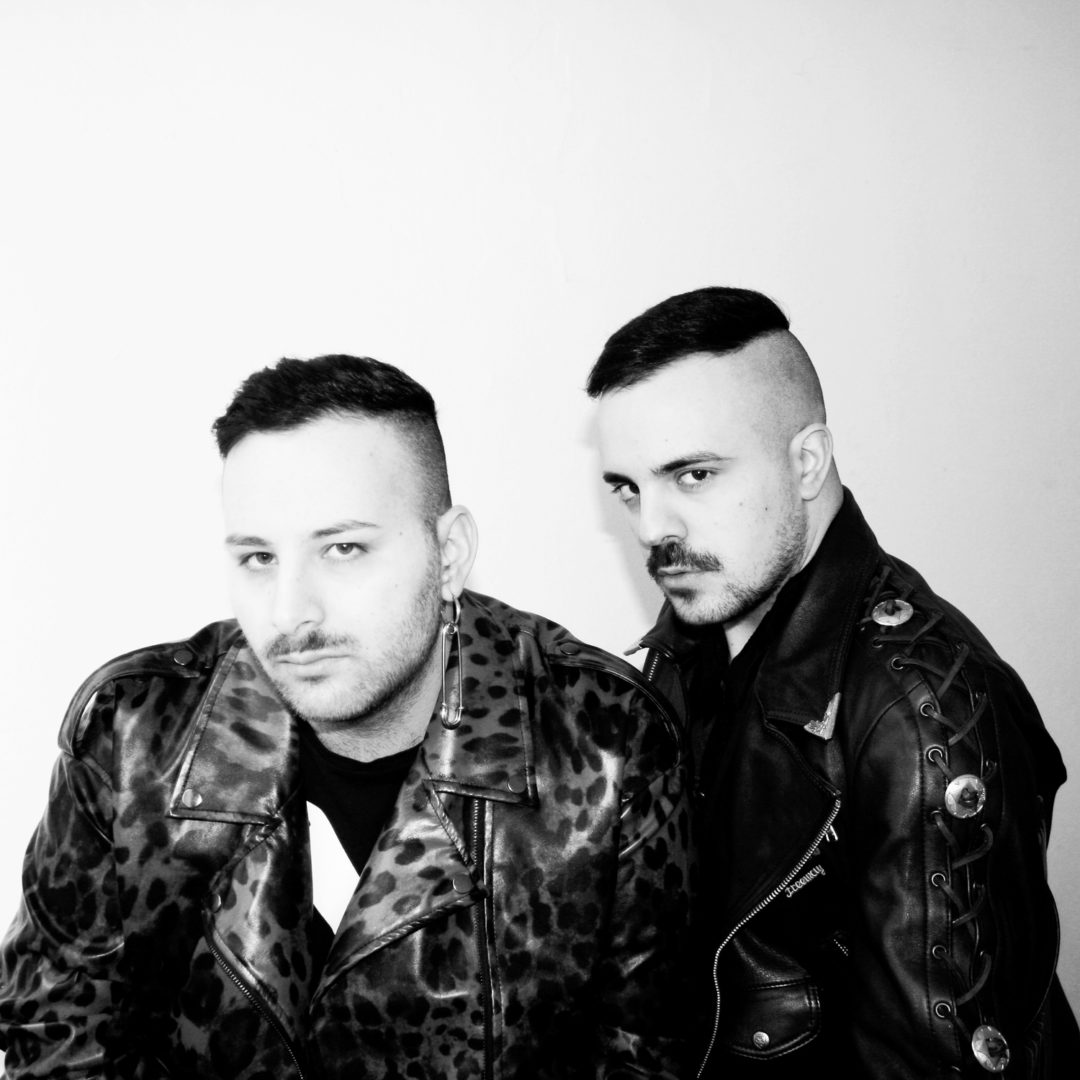 Who is DassùYAmoroso ?
The Italian Duo is composed of Stefano Dassù and Pasquale Amoroso. They co-founded the Cyber Punk No Gender Brand called DassùYAmoroso. Both of them have an experience of costume designers.
What are the values of No Gender in Fashion ?
Our fashion may apparently belong to a narrow niche of people, but it is potentially aimed at anyone who wants to be fully themselves

DassùYAmoroso
Inclusivity
The brand was born in 2015 with the spirit of freedom without gender distinction, breaking barriers and prejudice. They believe in an inclusive society, and trust young people and the new generations which are more predisposed to fluidity, to the new and to the non-conventional. 
"Our fashion may apparently belong to a narrow niche of people, but it is potentially aimed at anyone who wants to be fully themselves and loudly communicate their personality" explain to me the Duo DassùYAmoroso .
Freedom without barriers
The "I am an Alien!" collection celebrates diversity and its intrinsic value of uniqueness. Overlays and transparencies, fabrics that act as a second skin and others create volumes like metamorphosis. Fusion of masculine and feminine creating a new sensuality. Feeling free without barriers and breaking down all boundaries.
Alienation to find your inner-self : I am an Alien
The collection SS21 of DassùYAmoroso is entitled "I am an Alien", playing on words.
Alien can be perceived as the feeling of suffering from being different. On the contrary, the Duo invites anybody to reach their inner selves to know who they really are.
Being alienated today allows you to come to terms with yourself and a contact with your self by addressing your doubts, insecurities and silences. Listening to ourselves deeper will allow for the development of a stronger personality, which will not be afraid to stand out and inspire.
What will you learn in this podcast ?
You will learn in this Podcast what is No gender in Fashion through the experience of a No gender Italian Brand.
We will talk about the vision of DassuYamoroso about Diversity and Sustainability, and how it transforms every aspect in the way they manage the brand:
Capsules See Now Buy Now rather than seasonal collections 
Client experience in No gender Retail Boutique
Fitting with models, men or women
We will also talk about defining a brand platform for a Brand :
Define the Persona of the collections
Create a Brand community
Create an authentic communication
We also talked about entrepreneurship, digital and e commerce. A necessary investment as we explain in the podcast.
Now it's time to listen the direct Voice of DassuYAmoroso in the Podcast. I hope you will be inspired and find it also entertaining. Let us know in comments on Apple Podcasts!!
Altaroma and Fashion Hub Milano in Italy
DassùYAmoroso at Altaroma
This is a Special Podcast registered Live during ALTAROMA, the Rome Fashion Week 2020. ALTAROMA is the largest event in Italy dedicated to emerging Fashion designers, Italian or international, who chose the MADE IN ITALY as a common denominator. The 2 main projects of ALTAROMA are Showcase, to present their latest collections to the Media and Buyers, and Who's on Next? co-organized between ALTAROMA and VOGUE ITALIA. The Designers selected to participate to the context Altaroma are clearly identified as the Talents of the Made in Italy.
After showing at Altaroma in 2019, DassuYamoroso are now doing the collective Rome is my Runway Fashion show with a capsule of ten looks.
DassùYAmoroso at Fashion Hub Milano
DASSUYAMORO also participate at the FASHION HUB 2020 project organized each year by the Camera della Moda to support the Talents of Italian Fashion. 
What no gender is not ?
No gender is Different to Unisex
No gender is Different to Genderless
Contacts
You can contact DassuYamoroso on their ecommerce https://fr.dassuyamoroso.com/ or directly on : Instagram : @dassuyamoroso or Linked In
I am Delphine Souquet, the Founder of 2Goodmedia, visit me on https://2goodmedia.com and Instagram @2goodmediato know more about all my projects and reportages with Creative entrepreneurs : Designers, Artists and Architects talking about their creative process and running a successful business.
Language : Italian. The interview is always in the original language of the interviewee to hear the direct voice of people that shape the Art and Fashion industry today.
2Goodmedia, https://2goodmedia.com the coolest click on the web. We produce cool contents (photos, videos and podcasts) for a pure entertainment experience. We talk about Fashion, Art, People, cool events in France and Italy. The mission of 2Goodmedia is to create a link between generations, cultures, countries, social classes without filters and with an inclusive vision of society. Transmit the values and passion for fashion or art. Passions that bring us together!
For comments, questions, or speaker ideas, please e-mail me at : Delphine@2goodmedia.com
If you want to see more pictures of DassùYAmoroso at Altaroma, read our previous article here!
Credits : Lookbokk photos Courtesy of DassùYAmoroso, all rights reserved ; Fashion illustrations by Gabriele Melodia, Courtesy of Gabriele Melodia ; Podcast and editorial : 2Goodmedia all rights reserved