10 Juillet 2020 | Delphine Souquet, Rome, Italy
"Booste ta recherche d'emploi" | Vanessa Tchoubia, Paris, France
Why did I create 2Goodmedia in 2020 ?
This week on 2Goodmedia we are talking about "a career shift in Fashion" or rather a change in life !! To say it briefly, how I switched the towers of the Parisian business district for the front row of Milan Fashion Week.
This time I switch to the other side of the microphone by answering the questions of Vanessa Tchoubia and her podcast "Boost your job search".
My career shift in Fashion from consulting to digital through 2Goodmedia :
What I learned from my previous job as a strategy consultant is the importance of human relationships and the commitment to serve a client.

Delphine Souquet, founder of 2Goodmedia
You are going to tell me : but Digital Media & Fashion has nothing to do with consulting in the banking industry ? On the contrary!! I think that one can put the best of one's personal and professional qualities at the service of a project of passions, for me art and fashion. By initiating this new career path of digital in fashion, I meet many different profiles such as designers, fashion entrepreneurs, marketing and communication specialists, etc. My consulting mindset is just as useful to the work of 2Goodmedia : getting to know my clients' needs and trying to help them. It is the human aspect of the projects I undertake that brings me the most satisfaction and for which I also think I can make the difference: what are the business needs of my clients and how I can help them achieve their objectives.
I often meet young emerging designers who present their collections for the first time during fashion weeks and who find themselves overwhelmed with work to launch their brand in a very complex fashion environment where funding is sorely lacking. It is not uncommon today for a young fashion designer or entrepreneur to have to hold a consultant position in addition to the entrepreneur's work for his own brand.
Difficulties in defining the brand strategy or managing cash
Young entrepreneurs have to face many difficulties on the market to develop their labels and hardly find the right people to share their concerns. It might be tricky and uncomfortable to be able to speak openly with the official institutions that support them in the foreground. For example, on how to define the brand strategy & platform and create an engaged community online? Moreover on how to finance the Brand development strategy during the first 3 years and manage the cash needed for the launch ?
Young fashion entrepreneurs are today multi-tasking, competent not only on the aspects of strategy and product design, but also all other corporate functions: finance, marketing, communication, social media management, etc. Not to mention that they immediately operate on an international market with the e-commerce while their predecessors started from a purely domestic market.
Difficulties in selling abroad for a young label, in France or in Italy
Today the Made in Italy or the Made in France are successful in all foreign markets. Domestic markets are notsufficient to support the growth of these emerging and talented labels. On the other hand, it is challenging to get to these foreign markets, France or Italy for instance, without investing in the services of a showroom or a press office abroad.
What role can 2Goodmedia play in supporting emerging fashion entrepreneurs ?
I truly believe that an independent media of a new genre like 2Goodmedia can make a difference in supporting emerging designers.

Delphine, Founder of 2goodmedia
Yet the opportunities for global growth for emerging brands have never been more accessible than today with e-commerce and social media marketing. And European brands benefit from an exceptional cultural and artistic heritage recognized all over the world. On the other hand, it is challenging to know how to develop the brand in foreign markets and opt for the best distribution strategy, in France or in Italy for instance, without without investing first in the services of a showroom or a press office abroad.
With the Media and Podcast 2Goodmedia, I try to meet these two main needs to help young Italian designers in France and vice versa, French designers in Italy :
Share the experience of successful entrepreneurs and designers and create a community for sharing tips and expertise. We are talking about brand strategy & platform, social media communication, Business Model, etc.
Give Media reach through interviews and Fashion reportages, and this in France and in Italy, in order to create exchanges between our two countries and share the best opportunities and information.
I deeply believe that an independent media of a new genre like 2Goodmedia can make a difference in supporting emerging designers and finding engagement with a broad online audience.
The differentiation of 2Goodmedia is to tackle complex issues and to be a transmission link with younger generations
The name 2Goodmedia is inspired by the American slang "Too Good" which means "cool", "nice" to talk about a T-shirt or a pair of Jeans
Ability to deal with complex and fundamental issues such as Social and Environmental Responsibility of Fashion brands (CSR). Emerging designers are often "sustainable" from the start of their labels. This is an issue that is crucial for the development of brands and the future of our planet. As well as diversity and inclusion for the future of our Societies. And the consumer today is very sensitive to it.
To pass on to the young generations the best "to see and hear" of our two Franco-Italian artistic and cultural heritage and without the language barrier. Each person expresses himself in his own language with no filter through the medium of the podcast: French, Italian or English, and the text of the interview is transcribed in three languages on the website.
2Goodmedia is an entertainment and news medium intended to a large audience. The name "2Goodmedia" is inspired by the American slang meaning "cool", "nice" to refer to a T-shirt or a pair of Jeans. The media delivers quality content with ethical values while remaining a cool and entertaining content : "The coolest click on the web" could be the moto. The idea is to share complex or important issues while reaching a broad audience : educate, raise awareness and entertain.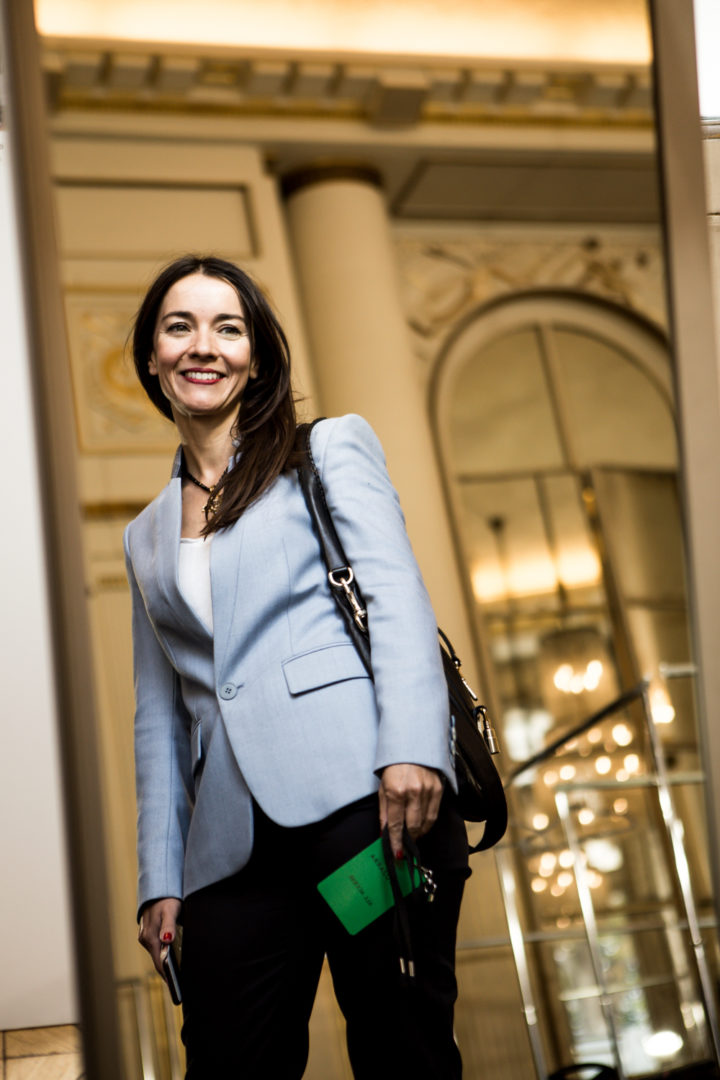 Why did I launch 2Goodmedia in Fashion and Art ?

I am Delphine Souquet, Founder of 2Goodmedia's Podcast. This time I switch to the other side of the microphone by answering questions from Vanessa Tchoubia and her podcast "Boost your job search" about my professional career shift, from consultant in strategy to the creation of a digital media specialized in Fashion in Art in Italy. Thank you Vanessa for the opportunity!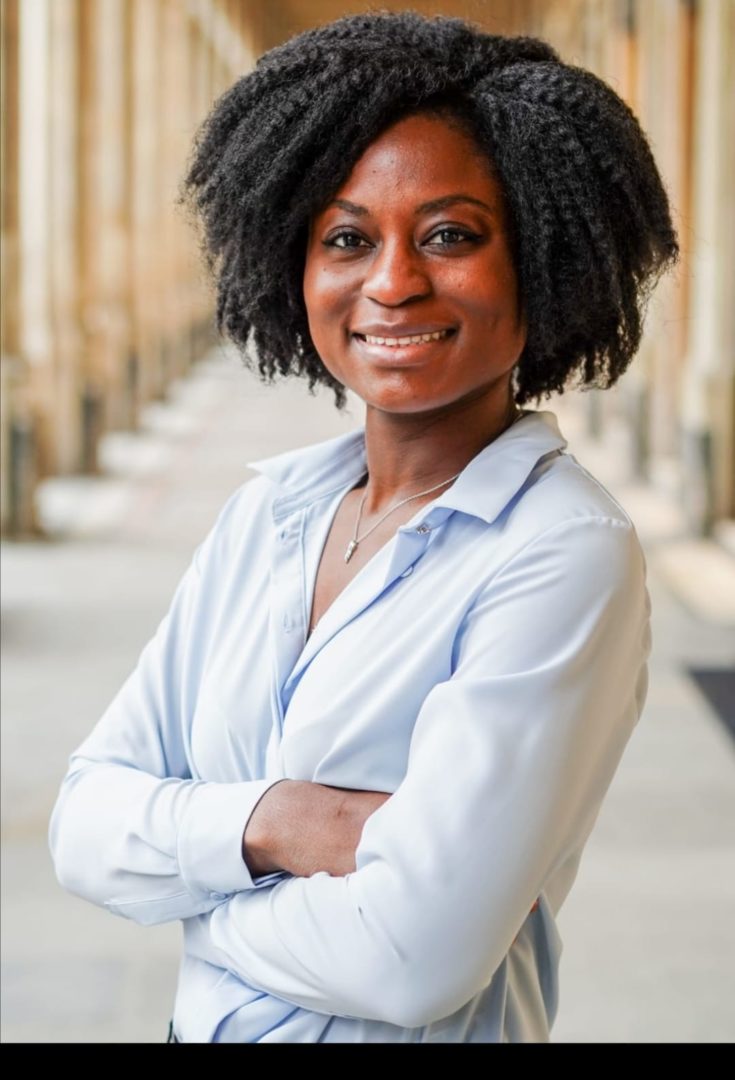 Who is Vanessa Tchoubia ?

Hello dear 2goodmedia readers and listeners,
I'm Vanessa Tchoubia, a chemical engineer.
I work in the "Research and Innovation" unit of a large cosmetics group.
Passionate about human resources and personal development, I am the host of the podcast "Booste ta recherche d'emploi" based in Paris.
A podcast to share experiences and practical advice
"Boost your job search" Podcast was born from a simple observation: many people with diplomas but still struggle to find the job they would like. This situation could be explained, among other things, by a lack of knowledge of the current labour market rules.
Thus, "Boost your job search" Podcast through sharing the experiences of the interviewees aims to give some keys/strategies to optimize the job search or career change in an increasingly complex professional environment.
Who is this Job Search Podcast for?
"Boost your job search" is aimed at all those who are looking for a job for the first time, but also those already in career who would like to change their jobs.
I like to point out that the Podcast guests are not superheroes. They are simply people with inspiring backgrounds, to whom everyone can identify, thus offering everyone the opportunity to appropriate shared tools and tips.
The podcast "Boost your job search" is structured as follows :
Firstly : An introduction phase in which the guest presents himself and describes his career;
Secondly : The guest provides the tools/strategies they have put in place to obtain the job they currently hold;
Third : The guest presents his current job activity and shares some useful tips for those who would like to get started.
What are the complex topics that can be addressed though 2Goodmedia podcast ?
I put my consulting skills to the service of a much wider audience by creating the podcast and media @2goodmedia that allows me to address complex and essential topics for the brands and Society such as :
Sustainable Development and Corporate Social Responsibility actions and communications
Transformation of the fashion industry in this period of total Reset of the Fashion sector
Slow Fashion : focus on Product quality and creativity
Digital strategy and e-commerce : capsules, pre-sales, etc
The future of technology at the service of sustainable project innovation (3D, virtual immersion) e innovation
Product care and second hand
Custom service and community management
The power of Craftsmanship
Upcycling and Recycling
Hybrid events physical and digital, POP up events
Return of Made in Italy, Made in France, other labels, etc-
The emergence of social communities : Fashion revolution, No planet B, etc
The consumers believe in transparency and actions
Because I truly believe that the consumer no longer stops at statements of intent on the part of brands and that it is time to take action and explain the mission statement of a Brand and its actions with transparency.
What is at stake for Brands, is not only communication. What matters is to undertake the necessary steps for a sustainable development, from sourcing strategy to product development, through production and distribution.
The podcast format is perfect to address complex topics
The podcast with its long format makes it possible not to remain superficial with such important business and social stakes. Hence it is the most efficient instrument to communicate differently with the public on corporate commitments and actions. This is my new professional instrument. I am doing podcasting in 3 languages to be closer to each communities of audiences : French (my mother tongue), Italian (my adopted language), English (the language of my studies).
What this new episode of the Podcast can bring you ?
Tips for finding career orientation after the diploma
How to make a career shift in Fashion
What are the professions in the Fashion sector : Design, Stylism, Marketing, Press Office, PR, Visual, Blogger, Influencer, Model, Event, etc. I explain the many doors of entry of the sector
The usefulness of speaking several foreign languages
Difficulties in finding a job in Italy for a foreigner
How to create an independent media and launch a podcast
Tips to define your project (personal development)
Listen to my Podcast episode on Sustainable development in the Fashion industry
If you are interested in long format Podcasting, listen to my latest episode on what the Framework for Strategic Sustainable Development (FSSD) can bring to Fashion brands development with Caervais, from MySensei Coach : "Et si on décidait de rester sur Terre"
A complimentary for your loyalty!
As a token of appreciation for your loyalty, 2GoodMedia partners with WhatRocks to offer complimentary crypto for you to donate to your charities of choice from the list of 200+ organizations across the world.
Already a WhatRocks member?
Scan (or click from your mobile) the QR code below to collect your crypto rewards for good.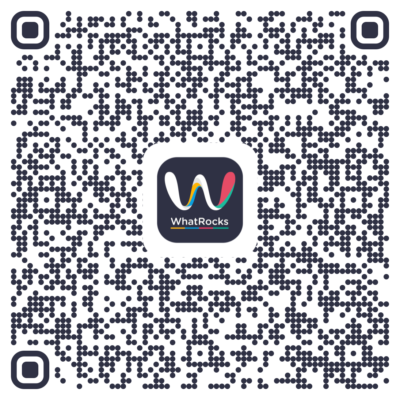 Not a WhatRocks member yet?
Click here to open your free WhatRocks account
Credits : Vanessa Tchoubia "Booster sa recherche d'emploi"
Credits : 2Goodmedia, photographies : Ludovica Arcero et Sefora Delli Rocioli