Today on this episode  I have an exclusive conversation with Ahmet Mercan the CEO and Founder of Alphatauri, the Fashion brand of Red Bull Group, challenging the industry with its innovation combining quality, design and technology. Alphatauri is disruptive, innovative but also very respectful of this great fashion institution that the Pitti Uomo represents.
Welcome on the first ever guided Podcast Tour of Pitti Uomo through intimate conversations with brand ceos and their precise analysis of the transformation of the sector.
You will hear the testimony of Ahmet Mercan, the CEO of Alphatauri, telling us about his background in computer science, the 3Dknits and the heatable capsule collection technologies, his collective approach to innovation through partnerships and cross-skilled teams management.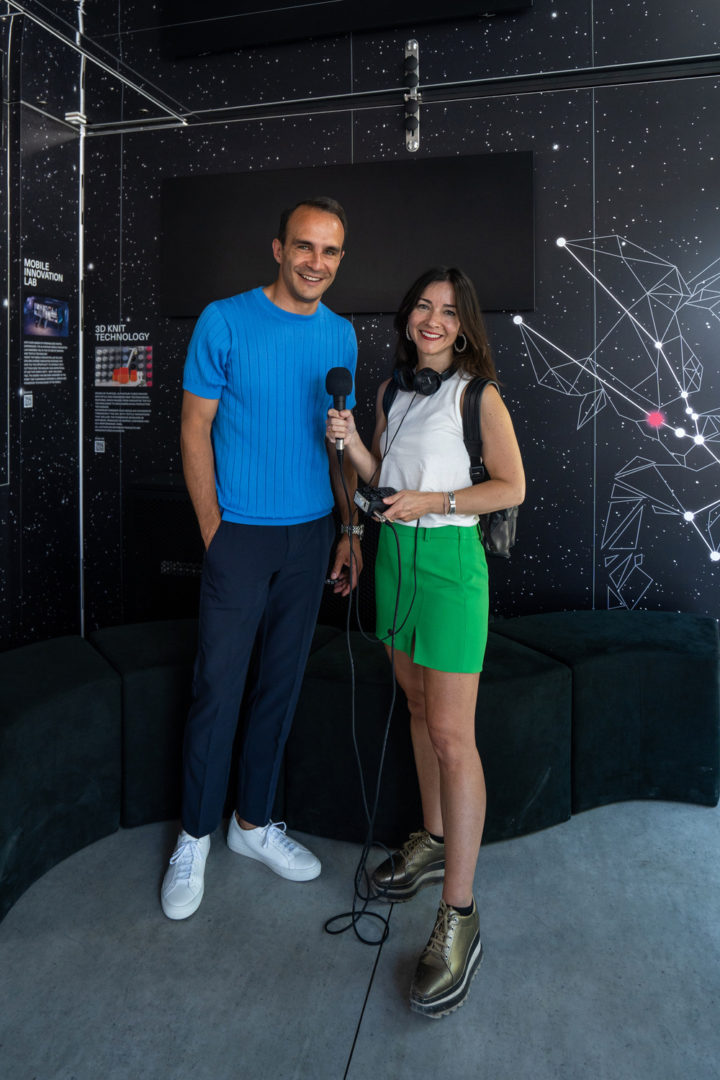 Who is Ahmet Mercan?
Ahmet Mercan is the CEO of Alphatauri, the Fashion brand of the Austrian number one group, Red Bull. Alphatauri is a young brand which was launched back in 2020 and already accounts for 140 sales points in Europe. Today we meet on the booth of Alphatauri at Pitti Uomo, the most important International fair in Menswear, for the presentation of the Summer collection.
What is Pitti Uomo?
If you work in the Fashion industry, you probably know of Pitti uomo, the most important international fashion fair on Menswear and the place to be in Florence Italy to
Feel the pulse of the Menswear Apparel industry,
Discover the new and innovative international brands to watch and
Be inspired by the creative collections
Alphatauri brings Fashion and technology at Pitti Uomo
Pitti is always busting new brands like Alphatauri. For me Alphatauri is the smartness and technological brand to know. It is the spin-off of Austrian most famous brand, Redbull. A group which speaks to a worldwide audience through the most famous energic drink and the Formula 1 Scuderia.
If you like this episode, you will probably like my Podcast guided tour of Pitti Uomo twice a year. Subscribe to 2goodmedia to listen to exclusive and intimate conversations with brand ceos and their precise analysis of the transformation of the Fashion sector and the creative industries (Art, Design).
Discover my exclusive podcast reportages and interviews at Pitti Uomo twice a year on 2goodmedia.
Contacts on 2Goodmedia
Our Mantra on 2Good Media is : « We talk about serious things with true Kindness. _________________________________________
2Goodmedia is the first conscious media on the transformation of the creative industries
We are a connector between talented and inspiring leaders from creative industries reshaping the world around us and building a conscious economy.
You can find 2Goodmedia's podcast on all listening platforms and on our website with the transcript of the episodes in 3 languages (French, Italian, English and soon Chinese and Spanish).