My most anticipated episode of the podcast, the Pitti Uomo guided tour podcast, a small talk episode between reportage and blog about the Pitti Uomo fair. Welcome to this special episode of the Pitti Uomo 102, the biggest international menswear fair. I wouldn't miss Pitti Uomo for anything, and neither would my sidekick Ludovic Alban! 2Goodmedia covers the Pitti Uomo fair for fashion professionals and deciphers the trends, innovations and best practices of the sector by meeting the CEOs of the biggest international brands present at the fair. This year Ecoalf, Alphatauri, Caruso, Borsalino and other big names in fashion for the insiders.
To Listen 🎧
June 13-16, 2022 | Florence
By Delphine Souquet and Ludovic Alban
The 7 key trends of Menswear industry at Pitti Uomo
We have deciphered 7 major issues at this Pitti Uomo 102 for brands :
The cross-industry mindset
Societal transformation, social consumer behaviour
Style trends – Classic menswear, lifestyle and contaminations
Sustainable style with Conscious Menswear brands
Brand differentiation through product use and function
The future of fairs between digital and physical
Quality and durability
Who are we?
My partner for this special Pitti Uomo podcast is Ludovic Alban, founder of the Paris Phoenix Studio, Artistic Director of brands like Hermes, YSL and Carven. He brings his Menswear expertise and the point of view of his creative studio specialized in brand differentiation. And myself, Delphine Souquet, founder of the media and consultant in strategy, organisation and brand communication on transformation issues.
Why record this podcast on Menswear at Pitti Uomo?
Pitti is the first stage of the menswear season and fashion weeks
Ludovic: Pitti is the first step in fact, it's a bit like the launch of the menswear season. We see the first trends emerging and it's always quite interesting to see the start of the men's fashion season at Pitti before the big events like Milan and Paris Fashion weeks.
Delphine: And then I would also add another fair which is quite important and in which the fashion sphere expresses itself recently, which is the technology fair. The Vivatech fair was just after Pitti Uomo, I went to both and we'll talk about that. Knowing that LVMH was very present this year. The subject of brand innovation, how they express themselves in the digital sphere, is a very important subject and so we decided to talk about it a little bit even if we will do another podcast dedicated to it.
The 7 trends of the Menswear industry at Pitti Uomo are deciphered in the podcast whose direct link is above at the beginning of the article.
Trend n°1 : The cross-industry mindset
Delphine: So the first trend that emerges from Pitti in my opinion is the cross-industry mindset. This is something that is very new to me, so I wanted to put it first because I did several podcasts at Pitti Uomo with brand CEOs and I realised how much the fact that brands move from one fair to another, for example from the Salone del Mobile, the Milan design fair, to Pitti, is indicative of the change of era. And this is really expressed in the brands' dna this cross-industry mindset. How can you be innovative by having a proposal that is built with other industries? Lifestyle with a product variation in the world of home design, for example, or contaminations between contemporary design and fashion, or even art with Alphatauri present at Pitti and launched just two years ago.
The Red Bull Group's fashion brand, which includes the Formula 1 team, presented its first Art Car just before Pitti (see my previous podcast with Ahmet Mercan, CEO of Alphatauri). Clearly, for the CEO of Alphatauri, cross-industry mindset is a strategy to differentiate on the market : what would be the sense in fact today to launch yet another fashion brand without a differentiating value proposition.
Create an object that has nothing to do with fashion and that is like a totem for the brand

Ludovic Alban
Ludovic: It's a subject in fact, the cross-industry mindset, which seems to me to be important for fashion brands that are trying to express themselves through innovation, which is a bit of an obsession for them, isn't it? As a designer, it's very interesting to go and see other areas around the product, such as furniture and decoration, and it's always a great way to meet people and get a different perspective.
What sense would it make today to launch yet another fashion brand?
Cross-industry really makes it possible at the brand level also:
to question themselves,
to dare to touch new territories,
like inviting an artist,
or create an object that has nothing to do with fashion but which is like a Totem for the brand
to prove its audacity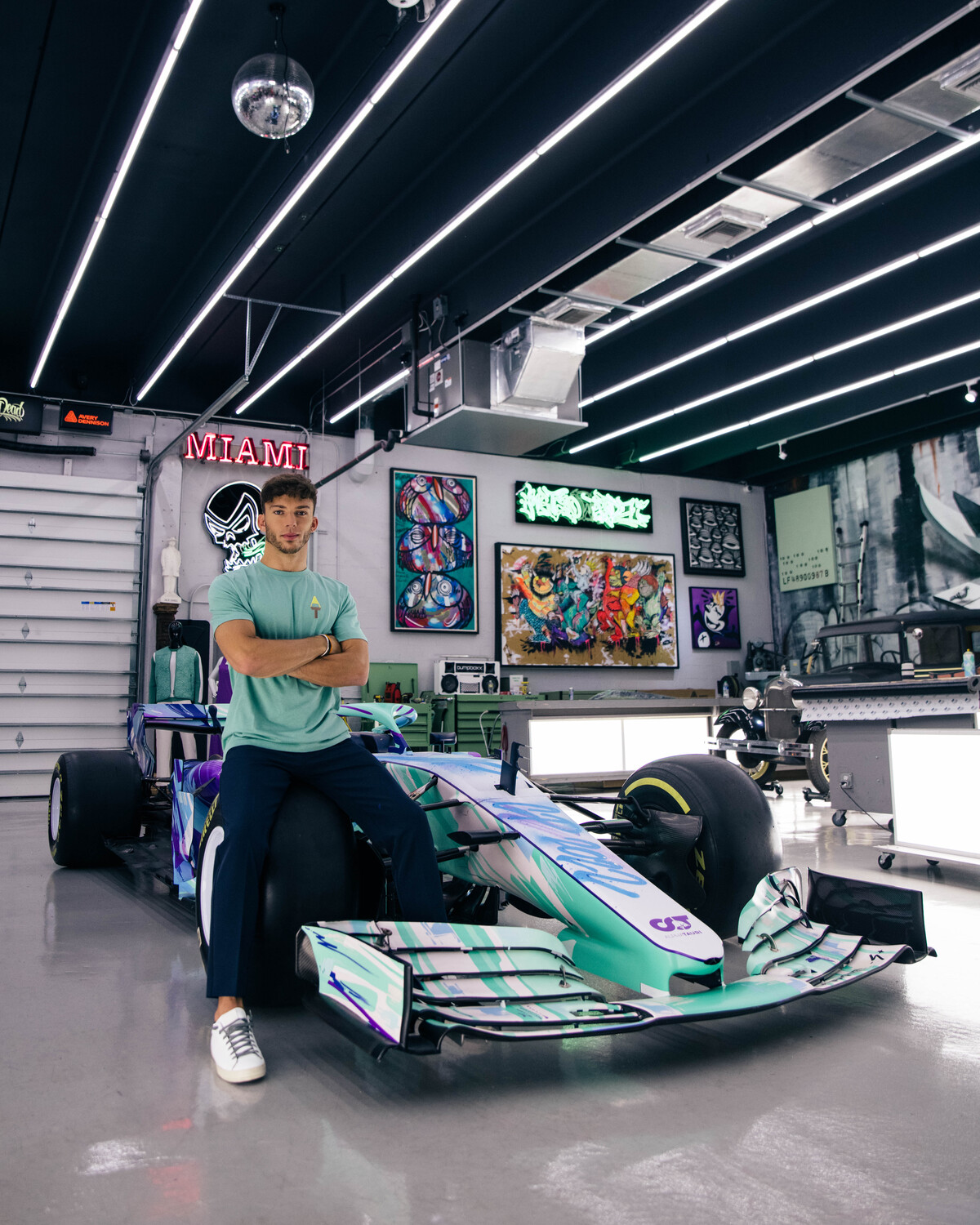 The number one issue for Menswear brands at Pitti Uomo is to have an exclusive view of the times

Ludovic Alban
This is the number one issue today, I think, more than proposing products, it's being a brand with an exclusive point of view on its time. And of course after that it allows for many things you mentioned: innovation, it allows you to look for new techniques, new know-how, but I think the basic idea is to really show the strength of the brand, the audacity to express its values on different media.
Trend n°2 : societal transformation
There is a new approach which consists of brands proposing new uses adapted to this new lifestyle
Ludovic: Post COVID, we can also imagine that our way of life has been shaken up. We can work from home, we cut the barriers between personal and professional time. We find this same reflection at Pitti Uomo for menswear. There is a new global reflection on a new approach to everyday life, and therefore to everyday products. Brands are creating clothes today that are adapted to new uses, to this new lifestyle.
Delphine: This brings us to our second theme, which is the theme of societal transformation. This is certainly the next frontier today, when we listen to the leaders of fashion institutions. So it's a subject for brands that are increasingly aware of these major societal changes, the territory of expression of values.
Digital
Decentralised web 3 puts the consumer at the centre with their choices and impacts
Delphine: If we put this social transformation in perspective with the digital transformation, we can say that the consumer and his choices are put at the centre of the system. This Web 3 transformation introduced by digital technology is to decentralise and put the consumer at the centre. The evolution of the decentralised web 3 puts the consumer more and more at the centre. In fact, web 2 was about siloed platforms, where content was pushed on platforms to consumers. A consumer who chooses to have an impact on society, who identifies brands that correspond to their values. We have this new generation that expresses itself with very strong values around sustainability.
How will the Menswear brands present at Pitti Uomo respond to the expectations, the new needs and the concerns of the consumer?
with digital 3. 0 the community becomes an actor, even generating its own dreams

Ludovic
Ludovic: Yes, it's a real reflection on the part of brands, which have to rethink their entire interaction with the consumer. As you say, with digital 3. 0 the community becomes an actor, even generating its own dreams and its own solutions. And the brand must be able to capture this, to be in contact and to respond quickly.
Lifestyle
we need to introduce more notions of comfort to everyday clothing
At Pitti Uomo, if we talk about menswear, there are also new influences such as locomotion in people's daily lives. We see the strong emergence of the bicycle in all the big cities of the world when we are saturated with cars. So we can also imagine that we need to introduce more notions of comfort to everyday clothing. While keeping the codes of elegance. And I'm also thinking about the environment and heat waves.
We can therefore imagine that there will be a new interaction between the brand and its customer, to better capture their desires, better understand them, and put them at the centre of the game. Responding to their expectations by moving the lines on habits, by proposing even more physical ergonomics, or also satisfying their desires.
Societal transformation is also at work in Menswear at Pitti, as shown by the partnership with the brand Ecoalf, inventor of the statement Because there is no planet B®
Business for Good
Delphine: In the discourse on values, we are somewhat conceptual. The question for brands is therefore how to concretely put it into practice for consumers? Some brands have understood this. For example, I did a podcast at Pitti Uomo with Ecoalf, the first Spanish brand to be certified Bcorp in fashion. For those who don't know, this is the number one certification in the world for commercial brands that are committed to their impact on the planet and on people.
The Bcorp label distinguishes companies that are making a difference, which Javier Goyeneche, President of Ecoalf, calls "STORY-DOERS", as opposed to "Story-Tellers". These for-profit companies are helping to build a "better" world, proving that there is a way for Business for Good. The fact that Ecoalf accepted the invitation of Pitti Uomo to dress the Pitti Boys and Girls with their statement "Because there is no planet B" is for me a clear sign that societal transformation is also at work at Pitti. In future fairs, I think we will see more and more concrete proposals from brands in terms of products to meet this consumer expectation.
Ludovic: You interviewed the CEOs of different brands, how do they manage to introduce these new uses or these new consumer standards into their industrial process?
Delphine: That's why we talk about transformation, because the impact on business as usual for brands is very strong. To give an example: Ecoalf decided to stop the production of a product that was one of its best sellers when they realised that the carbon footprint was not satisfactory in relation to their objectives. On the transformation linked to new technologies, let's take the example of Alphatauri, which offers heatable capsules integrated into clothing to control body temperature. The brand must find an echo in the market with the consumer. Is the consumer actually ready to invest in a more technological garment that really meets his or her needs? If, on the other hand, the brand is ahead of its time, the capsule will not be reproposed. So we can really see that we need to find a balance between socio-consumer trends and the commercial offer of brands, the result of innovation and research.
Web 3
Web 3 puts the consumer back at the centre
Ludovic: Do you think that web 3 in its functioning would allow us to go further in testing new brand and product experiences? Delphine: Clearly yes. I think that web 3 can put the consumer back at the centre. Everything will depend on how it is used, because today we are often still in the conceptual stage, as we saw at the last Vivatech fair in Paris.
To put it simply, Web 1 is based on the web and the use of email. Web 2 is based on siloed platforms such as TikTok and Instagram, which do not communicate with each other. Web 3 is the decentralisation of the web that puts the user at the centre. There is a web 3 promise from brands that show us how our reality could be transformed. But few have translated it into products.
If I can cite a strong example between Web 3 and societal transformation, it is the startup WhatRocks Foundation which innovates with its crypto wallet for Good and its mobile application which is already operational. It allows customers of brands using this new Web 3 platform to use their crypto rewards to support the charities of their choice. Whatrocks has just joined the House of Startups of LVMH, which was very present at the last Vivatech with innovations already in production and operational.
Trend n°3 : the major style trends in the Menswear industry
Delphine: 3rd theme, a more classic one but one of the main expectations of Pitti: What are the main style trends that are expressed within the Menswear industry? I've identified two that are being expressed at this Pitti Uomo: the first is the fashion and outdoor brands that are moving towards lifestyle; and the second style trend is the classic brands that are moving towards lifestyle, what some would call active wear. Does this speak to you as a fashion designer?
Today, we are looking for cross-disciplinary garments that integrate technology and function

Ludovic Alban
Ludovic: Yes, it speaks to me completely. Today I think that we can say that since very recently, men's wardrobe is composed of timeless and transversal pieces for every day, and of a new proposal of clothes with more comfort that allow for elegance but at the same time ease of living for different occasions. I think that today we live more and more nomadically, on the move, and with far fewer barriers between the different moments of life. So we're looking for cross-disciplinary clothes that incorporate technology and function, and that's a very important trend.
Delphine : Pitti is really the Pulse of the industry. So we have this central pavilion with the great Italian brands: Cucinelli, Tombolini, Caruso, with whom I recorded a podcast on the subject of the style of the Caruso man: Playful elegance. This confirms our discussion on the meeting between the new lifestyle of the customers and the stylistic proposal of the brands. In this central pavilion we find the big brands from the great Italian industrial centres that were pioneers and are still among the world leaders for menswear with the made in Italy, the quality of the fabrics. It is clear that they are also trying to adapt to new consumer behaviour, so each one is moving its lines a little and going towards the consumers.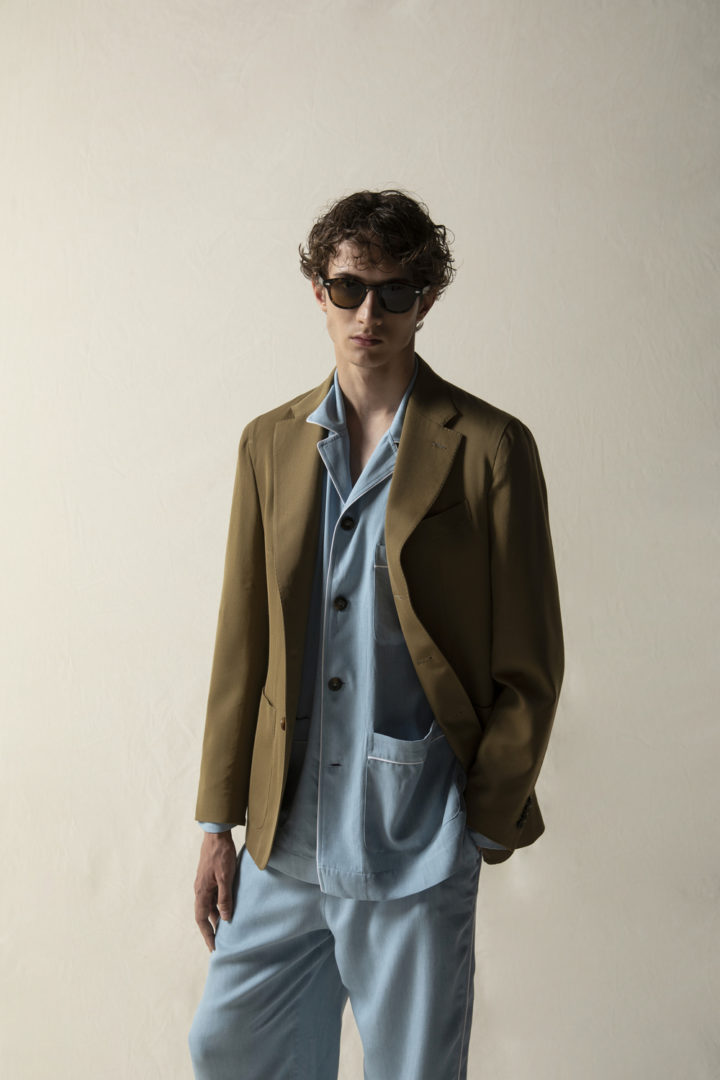 Ludovic : There is a real hybridization while at the same time keeping very marked styles, schools and ways of making things. If we take the central pavilion, it will always remain a tailor's origin with more structured clothes, with very marked notes of traditional elegance. And then what is also interesting is to leave the central pavilion and go and see the other spaces to find more modernity, more audacity, more contemporaneity.
Delphine: Pitti Uomo is an event that animates the whole city of Florence. I was not only interested in what happens inside the Fortezza Da Basso, the Pitti Uomo HQ. I went to meet Giacomo Santucci, the Creative Director of Borsalino, for example, to talk about the brand's heritage and how to bring the brand's values to life and translate them into the contemporary world. After the heritage of jewellery and watches, I was interested in the theme of the heritage of hats. It was a fascinating discussion because I learned that in the 19th century the founder of Borsalino, Giuseppe Borsalino, was a precursor of social entrepreneurship and was already involved in the democratisation of hats. Of course, society has evolved, but it is precisely in the field of ESG involvement that the brand is committed today to themes such as inclusion and diversity.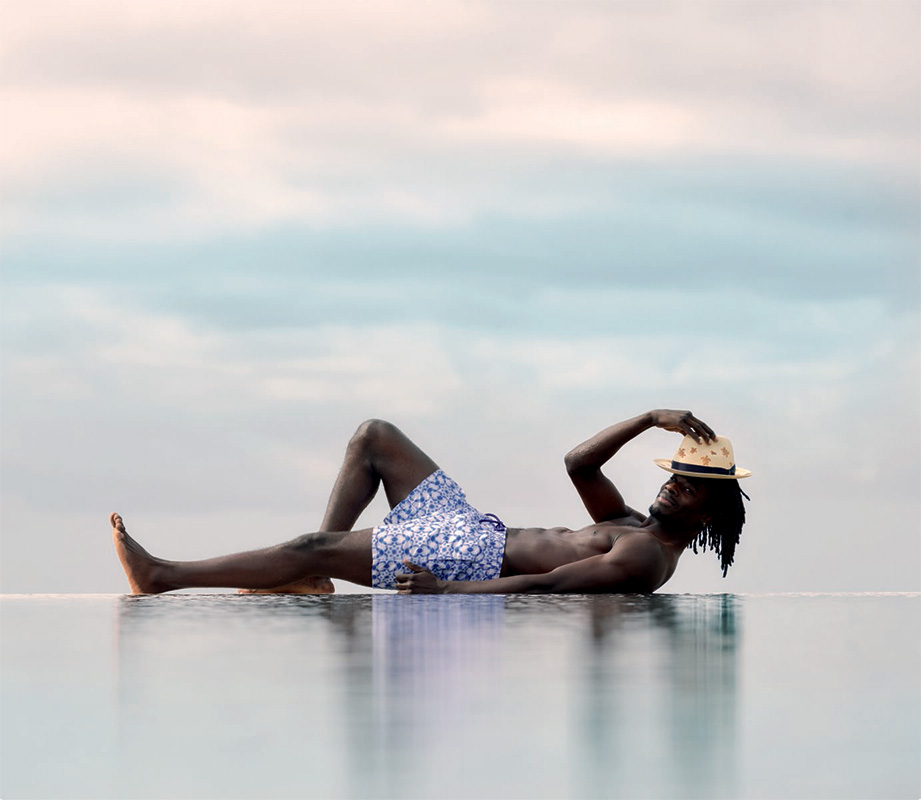 Trend n°4 : The sustainable style of Conscious Menswear brands
Delphine: Let's move on to our 4th theme on Sustainability, which we revealed in part by talking about a real societal transformation. The fashion industry has understood this for a few years now, even though it's not that long ago that the industry became conscious of it. As someone who works with fashion brands, where do you think we are in terms of a sustainable approach? Are we still in the process of awareness?
the virtuous circle of eco-responsibility is more than just the materials or the manufacturers we work with
Ludovic: Today there are more and more solutions on the table for eco-responsibility. There are indeed many more possibilities with materials, how they are woven and manufactured. Generally speaking, it is obvious that all brands are trying to move towards an increasingly eco-responsible product. But the virtuous circle of eco-responsibility is more than just the materials or the manufacturers we work with. It's also the company itself that does everything it can to make responsible choices and have as little impact on the environment as possible. Recently I even heard about solutions for cutting patterns before manufacturing in order to generate as little waste as possible. Today it's very complex because it's also a question of turning the industrial process towards more and more eco-responsible solutions. So it's a quest for each brand, which can set its own objectives; and this is a very customised challenge for the brand.
Delphine: So at Pitti, how were the sustainability issues translated? With the opening of a new pavilion called Sustainable style. I think it was already there in January. The Pitti Uomo invited about ten brands, in fact, from what we call the Conscious menswear brands. A strong trend that expresses itself through style, this Sustainable style and as you were saying it's a real revolution in the way of producing, in the way of working, in the management of the teams within the company, the respect of the employees, the working hours, the selection of the manufacturers, the recycling potentially … It's clear that this goes very far in the internal processes. This is the strong trend, I think it's a pillar that is not a trend in fact. I think it's a fundamental pillar of the industry right now.
Trend n°5 : brand differentiation through product function
Delphine: Moving on to the next theme, the question of brand differentiation. I was just discussing this with Ecoalf on how to differentiate yourself when you are a sustainable brand?
The question is how to have a real differentiation on all the subjects that are the brand, the style, the product.

Ludovic Alban, expert design Menswear
Ludovic: This is a major challenge. How to have a signature and be eco-responsible at the same time but with a new point of view? It's a real challenge to find the right formula. At the moment, the majority of brands that are very eco-responsible tend to have a minimalist look. The question goes both ways in fact: it's both how a brand that has a real identity can come to be eco-responsible and conversely for those that come from there, that are natives of eco-responsibility how can they become a fashion brand in fact? That is to say, with an asperity, a real differentiation on all the subjects that are the brand, the style, the product.
Delphine: how would you define differentiation?
Differentiation is having a unique philosophy or viewpoint
Ludovic: It's having a unique philosophy. It's really a unique philosophy, a unique point of view. If we talk about Pitti for menswear, it's how we transpose it into all the elements that make up the garment. The absolute level is to become a signature, to have an immediate and exclusive level of recognition.
Do we really need a new Fashion brand when we see the existing offer?

Delphine Souquet
Delphine : With regard to the brands that are present at Pitti and the new brands that are arriving, there is clearly this concern for differentiation. When we see the offer that exists today in terms of clothes and fashion brands, do we need new clothes? Do we really need a new fashion brand? What's new is that I hear this reflection from the CEOs I meet for the podcast at Pitti Uomo.
We will live less and less in trends to follow but rather that each brand creates its exclusive identity

Ludovic Alban
Ludovic: Totally, there's a new generation of CEOs right now who are driving emerging brands and who want to shake things up. They have a total awareness of the differentiation of the positioning to the products in shop. This is the new force. We are going to live less and less in trends to follow but rather that each brand creates its own exclusive identity and proposes a completely unique experience. That's where we are today and that's what's interesting.
Pitti Uomo is one of the most interesting fairs in the world because there is a strong differentiation between brands

Ludovic Alban
That's why it's sometimes difficult to see a Fashion Week and to draw a common thread. But each one tells its own story, in a given territory with a very precise purpose and why. That's the way to be relevant today and that's why Pitti Uomo is one of the most interesting fairs in the world, because there is a strong differentiation between the brands that are proposed. And that's what buyers are looking for, differentiation, the ability to create something unique. And what is fantastic at Pitti Uomo is the evolution of the brands. Let's not forget that at the beginning they were more industrial ready-to-wear brands. So we see how people who come from the product create an identity and move their brands in order to be exclusive on a market which is quite large. These are daily challenges, they are even company projects, while playing with several levers which are the product, the brand, the communication and tomorrow other challenges to be taken up like the metaverse!
Trend n°6 : The format of future fairs between digital and physical
The Metaverse in fashion
Delphine: It's true that we could open a new chapter! But it's true that the Metaverse didn't really express itself at Pitti Uomo. It has to be said, but it's not very surprising because even in a digital fair like Vivatech, the Metaverse is today a lot of immersion in what it could be, it is not yet translated into uses. The years to come will show us if there is an adoption by the consumer, an appetite, and if so, will the brands take the plunge in their proposals.
Ludovic: For example, one of the key topics and a fairly practical application of metaverses is being able to choose between wearing a real garment or wearing a digital garment. Today, this is one of the subjects that is expressed in this way, and perhaps there will be others, it's very interesting…
Delphine: Yes, we will do a special podcast on the digital and fashion fair.
Ludovic: The central question is how to take action. Who will act first? Who will dare to use the technological tool to make it effective for the brand? It's a major issue because we also realised that on a societal level Instagram did not always have a positive influence on the younger generations. So how can we make it a positive experience?
The Consciousness approach in Menswear at Pitti Uomo
The reflection of brands on the impact they have on people and the planet is the consciousness approach

Delphine
Delphine: clearly, I think that this is one of the advantages of an approach like consciousness for the fashion industry and its transformation. There is an awareness of brands that decide to push proposals that have a positive impact on humans and on the planet. The reflection of brands on the impact they have in everything they do will become essential, whether it is the adoption of a technology platform or the launch of a new product.
The physical Pitti Uomo fair for the Menswear industry
there is this notion of dressing up to go to Pitti
There is a strong tendency that I would like to underline, it is the pleasure of meeting in person and that clearly it is the number one wish: to preserve the human aspect, the pleasure of meeting each other, there was a great joy at this Pitti Uomo. For the brands to meet the Buyers, but also to see the visitors, to be able to network between managers. Maybe in the future, this will be the only menswear fair where people will come to see each other in person? The Pitti Uomo fair is a great opportunity for brands to meet the Buyers, but also to see the visitors, to network between executives.
Ludovic: Pitti Uomo is conducive for that, especially the summer session, to share and exchange physically and then there's this notion of dressing up to go to Pitti. It's a bit like an anthem, an ode to masculine elegance. So I think that the Pitti will remain for a long time a physical value. We can wonder about the future of the fairs but I think that the Pitti is a bit preserved in many aspects and it could even grow with the big luxury brands to be a central event in the same way as other Fashion Weeks in fact, for Menswear, as a Menswear preserve.
Trend n°7 : Menswear product quality at Pitti Uomo
Mens are more concerned with product use and quality of materials

Ludovic Alban
Delphine: I wanted to conclude on a trend that also distinguishes Pitti from other fairs, which is quality. What do you think about it? Ludovic: I think that quality is the first requirement. Quality for me is really fundamental in men's ready-to-wear, it's really the backbone: quality equals durability. We're really in the spirit of the times with this search for reasoned purchases. This is really the heart of the Pitti game. It's really the central value and one that comes back very strongly in men's ready-to-wear, the quality of the materials, the quality of the manufacturing, a great requirement on this point.
Delphine: Is it because the male consumer is more demanding on quality?
Ludovic: I think they are more concerned with use and the quality of materials to touch. I think that materials are the trigger for a man's purchase, the touch, the sensation, it's essential.
Delphine: In classic menswear we have a level of quality that is stratospheric compared to what we can offer women, which is more aesthetic.
Ludovic: I think that men are attached to stories, to a storytelling around the origin of materials. Technique and technology are very important in the male imagination and in the consumption process. Quality goes very far indeed, in the same way we could talk about the search for quality of life. I think it's important for men too, it's true that it revolves around this value.
Special Newsletter on Pitti Uomo Menswear
If you want to know more about Pitti Uomo or if you couldn't make it to Florence for this edition, don't forget to subscribe to the attached link for the next Pitti Uomo Special Newsletter. Twice a year I take you on a guided tour of the fair with exclusive live recorded interviews with brand owners and creative directors.
A complimentary gift for your loyalty!
As a token of appreciation for your loyalty, 2GoodMedia partners with WhatRocks to offer complimentary crypto for you to donate to your charities of choice from the list of 200+ organizations across the world.
Already a WhatRocks member?
Scan (or click from your mobile) the QR code below to collect your crypto rewards for good.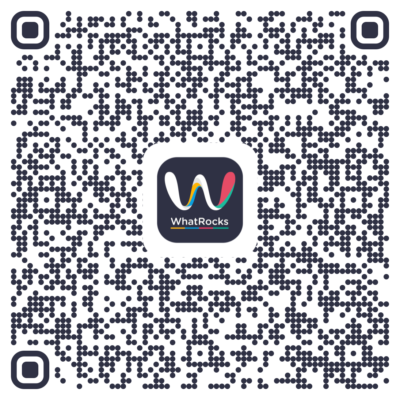 Not a WhatRocks member yet?
Click here to open your free WhatRocks account
2Goodmedia is the first conscious media on the transformation of the creative industries that raises awareness. The 2Goodmedia podcast is available on your favourite listening platform and the episodes are available in 3 languages on our website (French, English, Italian).