How to create hybrid Women's collections to revolutionize the Outdoor and Fashion Markets? Women need clothes that are practical, useful and aesthetic at the same time. Today, women's collections of outdoor brands are variations on men's collections and are sorely lacking in femininity and aestheticism. Conversely, the women's collections of fashion brands are based on a lot of aesthetics and very little function. In this podcast, Emilie Fontaine, Fashion Designer at Paris Alpine Studio brings her female gaze to design women's collections in Outdoor and Fashion. She explains how to create personalized solutions and enable brands to stretch their territories of expression in the fashion and outdoor markets designing inspiring and beautiful products with a focus on performance and utility for women.
March, 1oth 2021 | Paris
By Delphine Souquet
My guest on the podcast of 2Goodmedia is Emilie Fontaine, Fashion Designer and Member of @parisalpinestudio a collective of creative agencies making the conjunction of two inspirational worlds : Paris Fashion and the French Alps Outdoor creative worlds.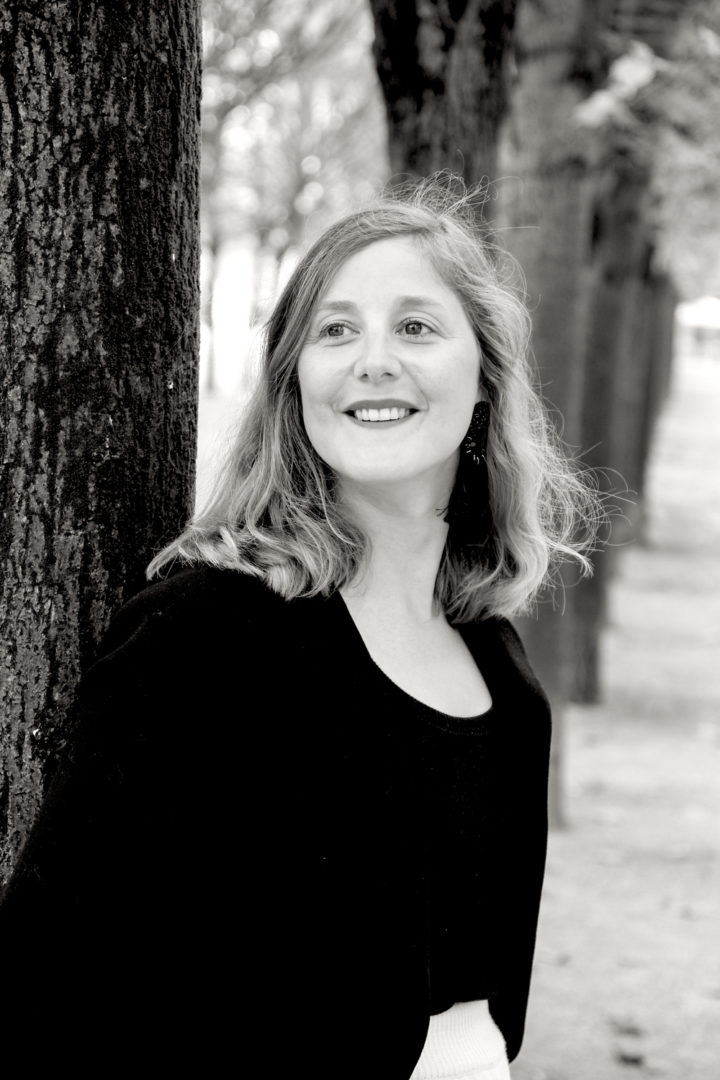 Who is Emilie Fontaine?
A fashion designer for 17 years, Émilie Fontaine made her debut as a stylist at Carven and then at Crémieux. She co-created Paris Phoenix Studio with her associate Ludovic Alban in 2017, followed by Paris Alpine Studio.
Why do we need the female gaze in Outdoor and Fashion Design?
Today, women's collections of outdoor brands are variations on men's collections and are sorely lacking in femininity and aestheticism.
Conversely, the women's collections of fashion brands are based on a lot of aesthetics and very little function.
For Émilie, there is a balance to be found in order to offer "smart" collections to women: smart in their aestheticism, but also in the choice of materials to allow clothes to be modular according to the time of day. This need for hybridity in women's wardrobes is undeniable: women need clothes that are practical, useful and aesthetic at the same time.
One brand understood this a few years ago: Stella McCartney in her collaboration with Adidas.
Paris Alpine Studio : A collective of creative agencies de-clustering Fashion and Outdoor
This podcast is part of a series recorded to tell the story of the collective, its vision of Fashion and Outdoor Markets, and its expertise in co-creating products for Outdoor and Fashion brands. Don't miss all of our episodes (link below).
The origin of the collective : the Look brand relaunch project
The Look Skiwear project is at the origin of the creation of the Collective Paris Alpine studio in collaboration with Jonathan & Fletcher, the Outdoor creative agency of the French Alps specialized in Performance Apparel.
The Look project : already a disruptive vision
Look was originally a brand known for its ski bindings and then racing bikes, as well as for its ski clothing line, which was discontinued a few years later.
In 2010, the president of Look Cycle wanted to return to its roots and take advantage of its luxury positioning to relaunch the apparel line. This is when Émilie Fontaine and Ludovic Alban stepped in and brought their disruptive vision of fashion and outdoor. The Pesseys, a reference in the Outdoor equipment, were responsible of the design and ergonomics aspects of the project.
Look was then one of the first brands to create this fashion-city-sport link thanks to hybrid clothing, at the intersection between ski resorts and big cities.
It was also during this project that Émilie met Georges Pessey, Founder of Jonathan & Fletcher. In 2017, when Émilie and Ludovic founded Paris Phoenix Studio, it was obvious that they turned to the Pessey family to build on this sport x fashion expertise. A few years later, the two agencies regrouped in a collective, Paris Alpine Studio with the dream to revolutionize the Outdoor Market through product usage and personalization.
A collective of creative agencies in Outdoor and Fashion
The Collective Paris Alpine Studio co-creates and brings their Fashion gaze and exclusivity to create new brand territories for Outdoor apparel and footwear brands.
Paris Alpine Studio takes the form of a collective of creative agencies, each one of them bringing their culture and a specific expertise :
Ludovic Alban and Emilie Fontaine, co-founders from Paris Phoenix Studio, Luxury & Paris Fashion cultures with an expertise on Menstyle
Grégory and Jonathan Pessey from Jonathan & Fletcher, the Outdoor & French Alps Valley culture and Performance apparel expertise
Julien Traverse and Basile Lapray from All Triangles, the performance Footwear expertise
Emilie brings the female gaze in Outdoor and Fashion Design
In addition to her expertise in design and creative direction, Émilie brings her feminine gaze in Fashion and Outdoor Design to the Paris Alpine Studio collective. She designs women's collections thought up by a woman, which allows her to create much more pragmatic pieces since she understands the needs of women consumers.
Her menswear background also gives her a more accurate vision, as she knows how to transcribe the technical and practical codes of the men's wardrobe and apply them to women to create collections that are anchored in reality and make sense.
The challenges in fashion and outdoor Markets
Whatever the wardrobe, today's brands mainly need to reconnect with their identity in order to differentiate themselves in the ultra-saturated fashion and outdoor markets. This is where Paris Alpine Studio's expertise comes into play: break away from trends to redefine a brand's identity and translate it into smart and useful products.
For women's outdoor wear, the challenge is above all that of inclusiveness, to adapt to different bodies and different moments in life thanks to hybrid products. The female gaze in Outdoor and Fashion design can help create useful and personalized women's wear.
The women's fashion market, on the other hand, is still lagging behind in terms of innovation and technical materials.
The Female gaze in Outdoor and Fashion Brands
This is a real added value for a brand, like Maria Grazia Chiuri at Dior or Phoebe Philo at Celine, because it is a much more down-to-earth and real vision of women.
Stella McCartney brought the female gaze with a large success starting with yoga collections for women.
Ecodesign: the issues concerning stocks and product utility
Today, outdoor brands are ahead of fashion brands in dealing with the sustainable issues of their manufacturing process, which generates large stocks of both raw materials and finished products.
Fashion, on the other hand, lags behind in terms of research and innovation for technical materials.
The trade fairs in Seoul and the Performance Days in Munich respond perfectly to these needs by offering sustainable materials and solutions for eco-designing products.
The challenge for today's brands is therefore to rethink the product, to create clothes that make sense and are rational. To be eco-responsible today would be to manufacture less, closer geographically and more adapted to consumer needs.
This is a subject that Émilie and Grégory Pessey have at heart and towards which they wish to guide their clients with Paris Alpine Studio.
What do you wish for Paris Alpine Studio in the future?
Émilie's wish for the Paris Alpine Studio collective is to continue to bring a maximum of identity to brands to enable them to reinvent themselves. Of course, it is important not to forget the notion of eco-responsibility, and Émilie hopes that the collective's work will contribute to the preservation of the mountains and the environment.
It's now time to listen to the podcast of Emilie Fontaine from the Paris Alpine Studio collective! I hope you'll find her insight interesting, let us know in comments on the podcasting platforms! Reviews help us a lot to grow the podcast.
Don't miss the end of this podcast! Émilie invites on a roadmap to brand differentiation and co-creation in order to impact the market and the consumers.
Contacts
Please leave a 5-Star and a comment on Itunes for supporting this new format of the podcast @2goodmedia designed for agencies working in B2B and willing to share their expertise, knowledge in a specific field, Outdoor performance and Luxury Fashion for the Collective @parisalpinestudio 🙌
Subscribe to 2goodmedia on your favourite podcast platform so you don't miss the next episode Céline Gendry-Morawski, the Strategic lead of the Paris Alpine Studio Collective !
You can contact Émilie Fontaine on https://parisphoenixstudio.com/paris-alpine-studio/ or on Linkedin : @parisalpinestudio or @Emilie Fontaine.
A complimentary gift for your loyalty
As a token of appreciation for your loyalty, 2GoodMedia partners with WhatRocks to offer complimentary crypto for you to donate to your charities of choice from the list of 200+ organizations across the world.
Already a WhatRocks member?
Scan (or click from your mobile) the QR code below to collect your crypto rewards for good.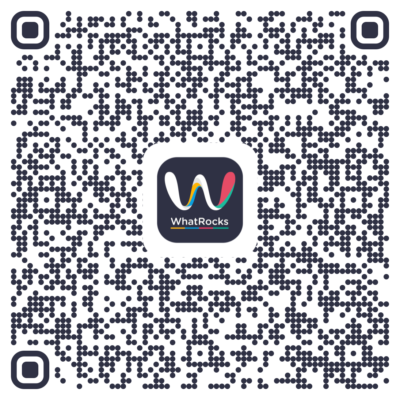 Not a WhatRocks member yet?
Click here to open your free WhatRocks account
I am Delphine Souquet, the Founder of 2Goodmedia, visit me on Instagram @2goodmedia to know more about all my projects and reportages with Creatives and entrepreneurs : Designers, Agencies, Artists talking about their creative process and running a successful business.
Language of this Episode : FRENCH. The interview is always in the original language of the interviewee to hear the direct voice of people that shape the Art and Fashion industry today. The transcript is translated in 3 languages on our website 2goodmedia.com.
2Goodmedia, https://2goodmedia.com the coolest click on the web. We produce cool contents (photos, videos and podcasts) for a pure entertainment experience. We talk about Fashion, Art, People, Fashion and Art events in France and Italy. The mission of 2Goodmedia is to create a link between generations, cultures, countries, social classes without filters and with an inclusive vision of society. Transmit the values and passion for fashion or art. Passions that bring us together!
For comments, questions, or speaker ideas, please e-mail me at : Delphine@2goodmedia.com